root proposals
JULY 1 - 4, 2021
schedule

thursday, july 1
friday, july 2
saturday, july 3
sunday, july 4
The MA CUP program at ATW Institut Giessen
is in partnership with Kunstlerhaus Mousonturm.

a fungus instead of a festival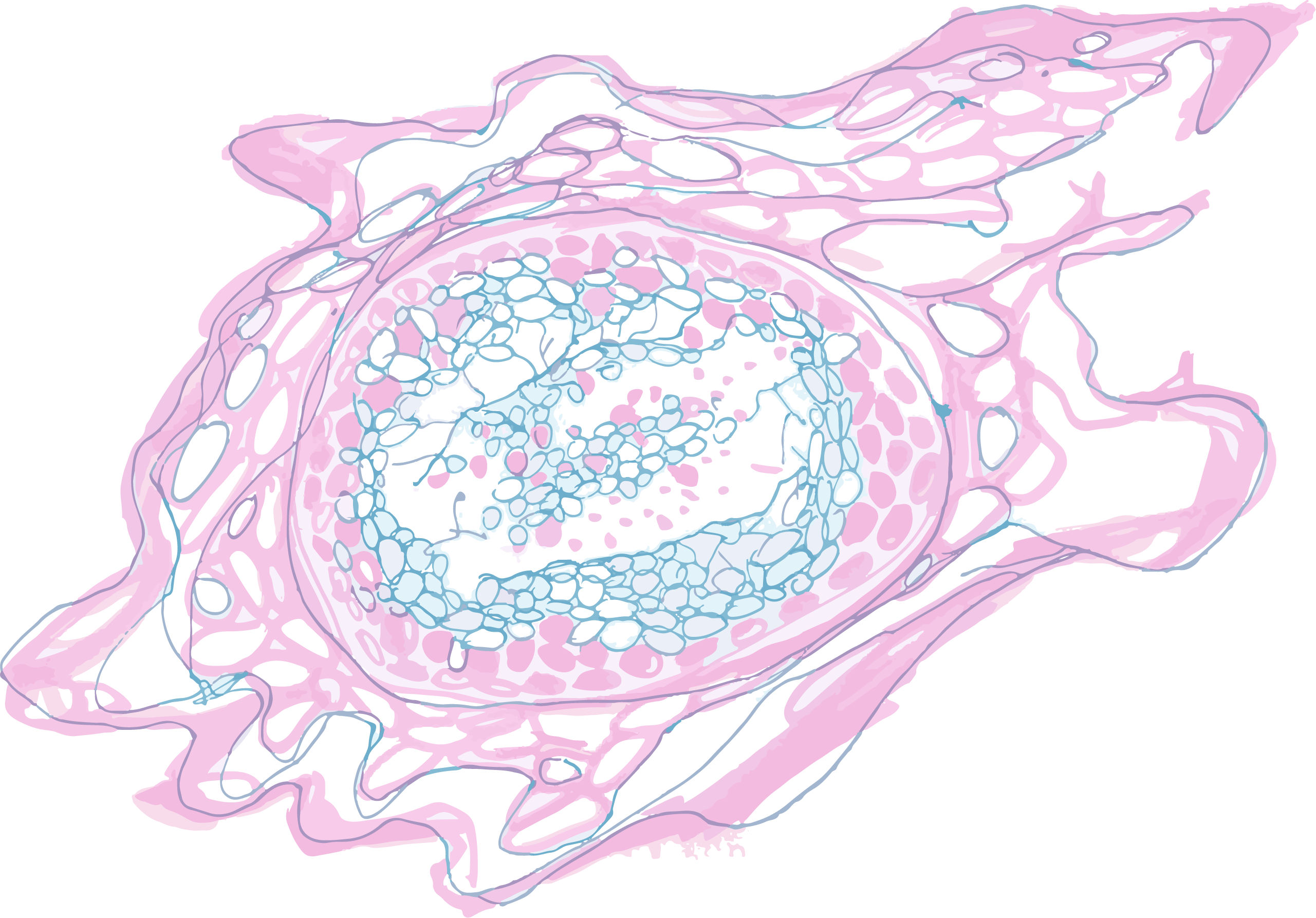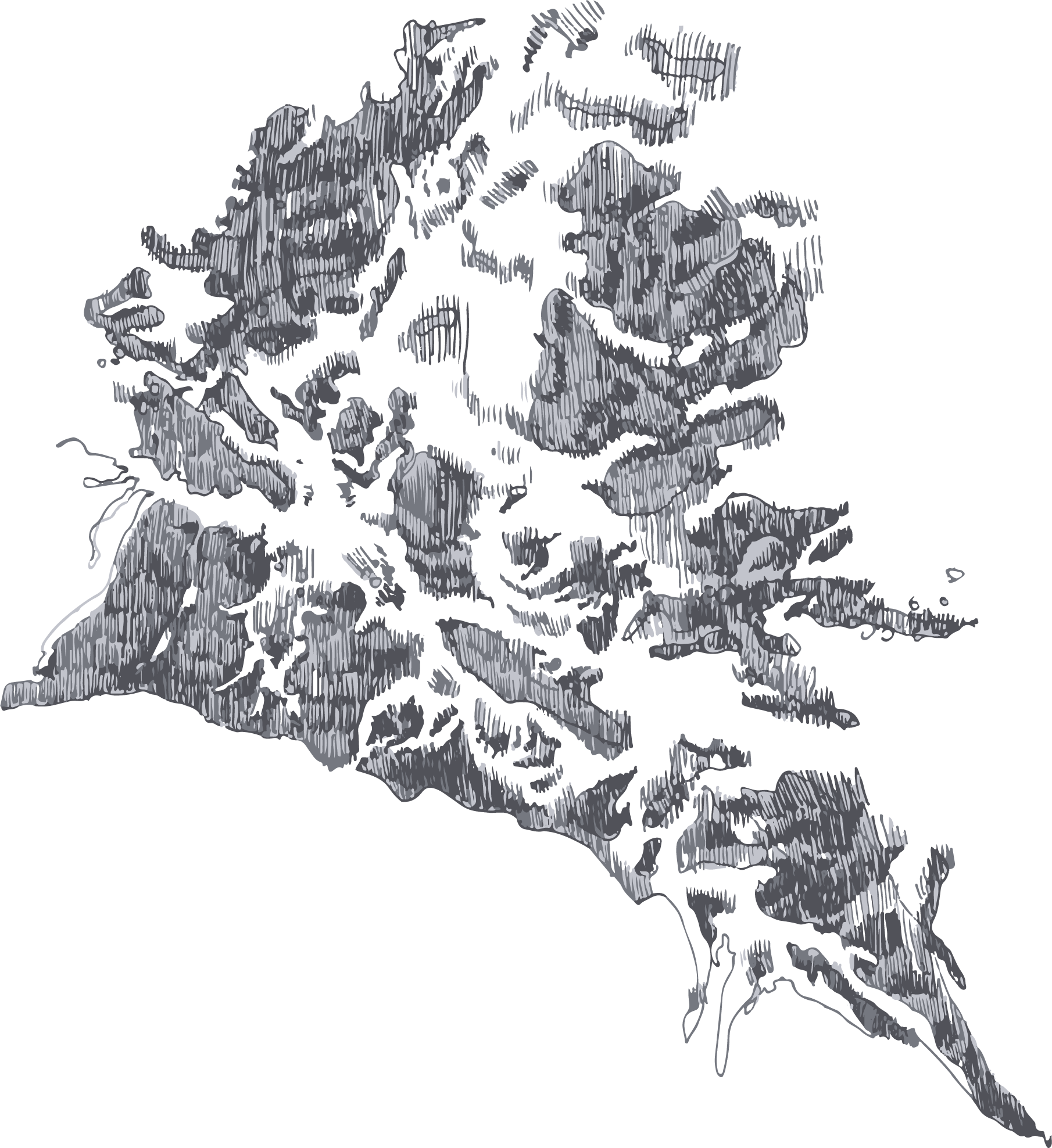 Unfortunately not open to the general public.

100 Advertisements for You

by Eng Kai Er and Felix Schwarzrock

New and improved! Analogue, digital, in-real-life and in-real-cyber-life! 100 Advertisements for You is a performance-installation full of advertisements, quietness, exaggeration, bad ideas, good intentions, and World Peace. As we all know, the world runs on advertisements. Without advertisements, the world would collapse! DO NOT MISS this life-changing opportunity to experience the unique power of advertisements!!!

R E V I E W S

★☆☆☆☆
Is there a way to skip the ads?

★★★★☆
Adventurous.

★★★☆☆
The show was good, but ads were annoying.

INSTALLATION AND PERFORMANCE
ONLINE PERFORMANCES
Registrations required.
Email kaifishfish@gmail.com with the date and time you would like to attend.
Registrations are possible up to 1 hour before a performance begins.
Please note that the online performances are live and participatory.

(Buehnchen3000, Theaterlabor, Giessen)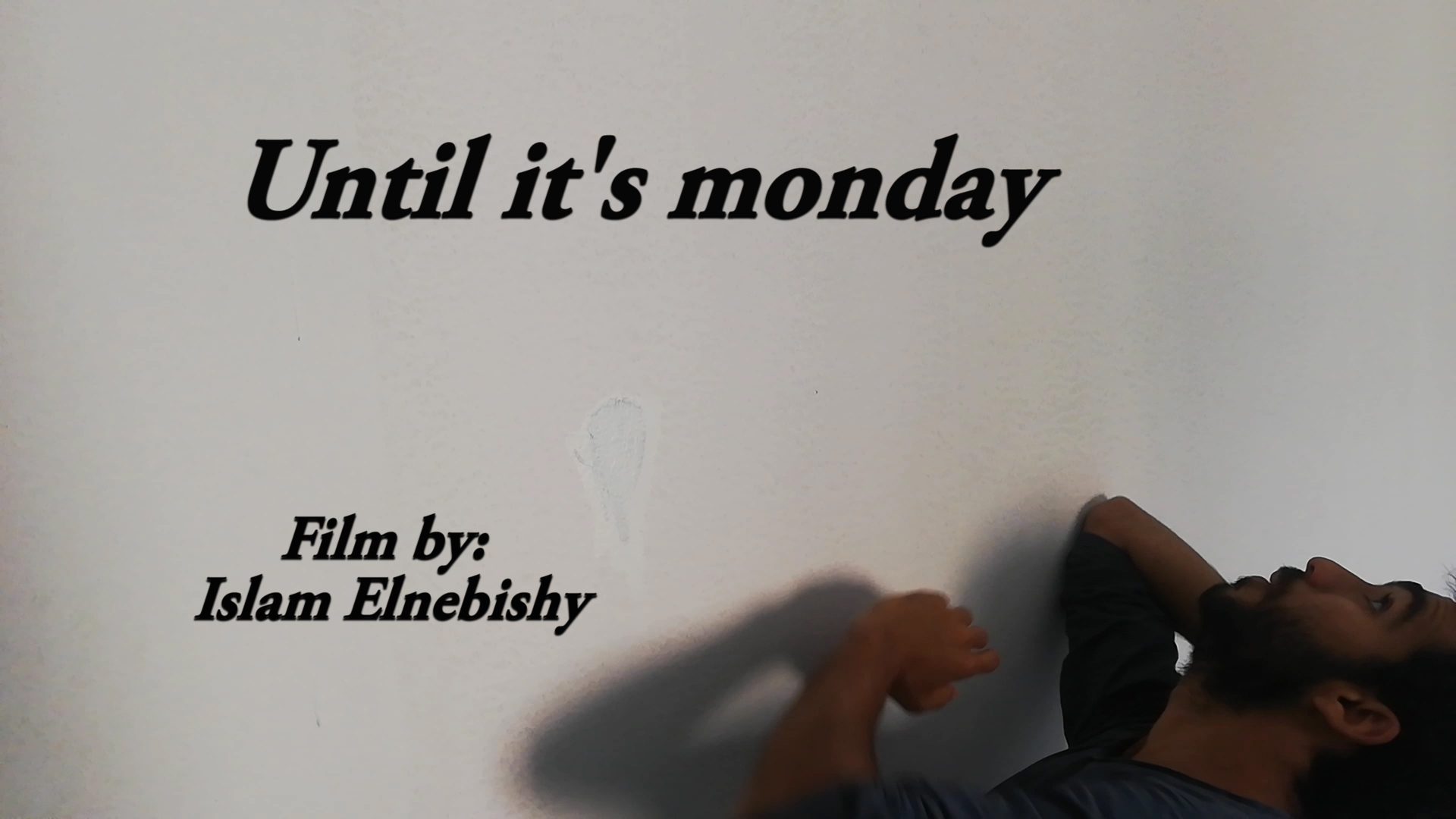 Monday has always been my favorite day of the week.

It's not the first day of work or school, it's the day when I get into the rhythm of work/study, rhythm of duty and I just forget the burden of having a leisure time, a time to decide for myself what to do, stay with myself, being duty free.

Since the beginning of the corona phase, it seems that the feeling of monday is not coming back to my life. I'm always confronted with having nothing to do, to be busy with, and having the burden of leisure time.
CREDITS

Performed, Edited and Directed by
Islam Elnebishy

Music:
spicy waters, kurt weisman
Border Ecologies
forest
Luciana Chieregati
by Linda Gao-Lenders & Olan Mamai

Syn-coping
Syn-coping is a Zoom-Lecture-Performance, a diasporic re-search to build a space for our shared memories. Memories that are not always our own but a part of the histories we inherited. These memories are encrypted in our bones, in a way, how we relate to reality around us, shady parts of the subconsciousness, reflected in our dreams. Might we connect these scattered particles in a way, a mosaic would emerge, pleasing for the eye, healing for the soul?
"..piece by piece: to look at the bigger picture."

"Of what?"

"I forgot to remember.."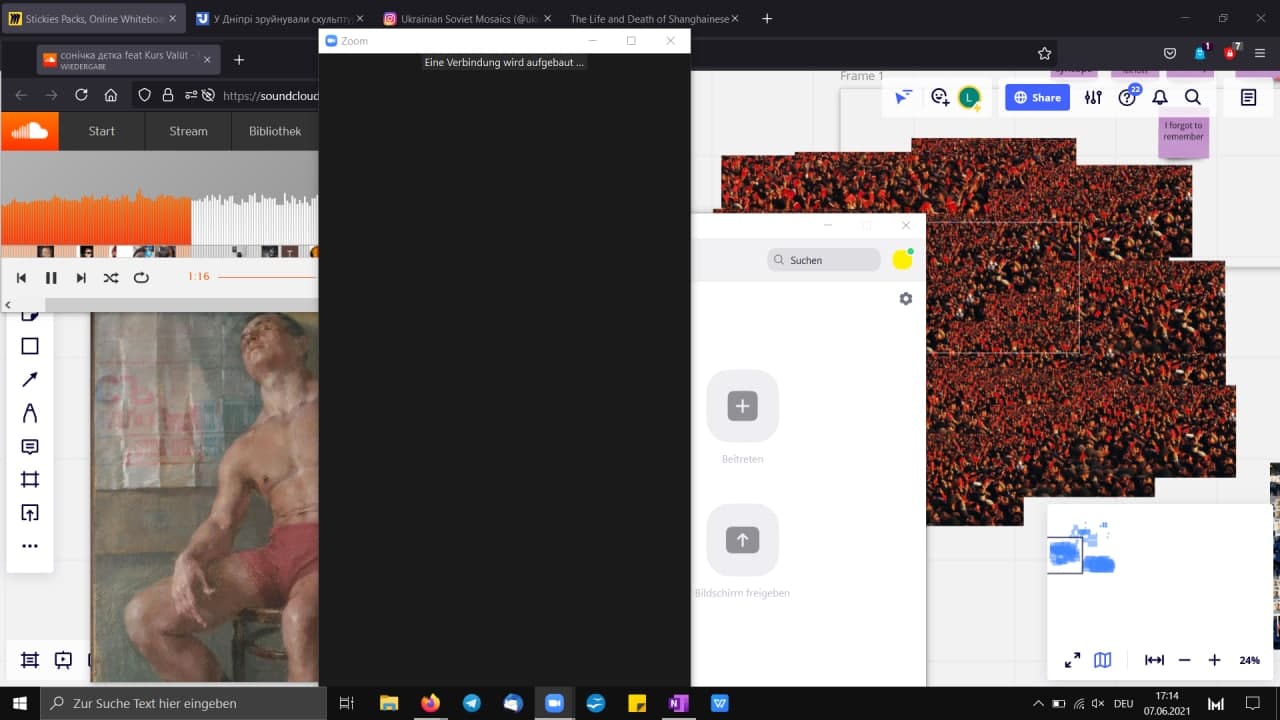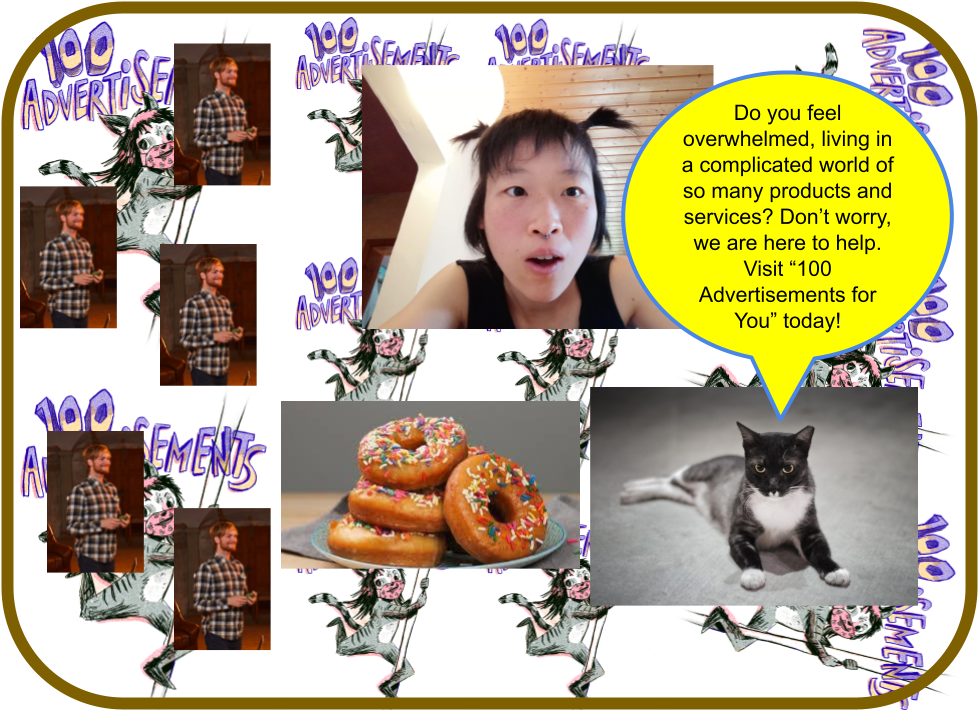 (at your home, on your computer)
03.07. 12-13:30, 15-16:30, 18-19:30.


Hearts and Gizzards

Laura Stellacci
A parasitic practise of dissecting and reassembling, weaving, quilting, interlacing and crossfading sound through deep time.

Audiences are invited to the 'listening site' outside PB3000 every evening of the festival at 9 pm.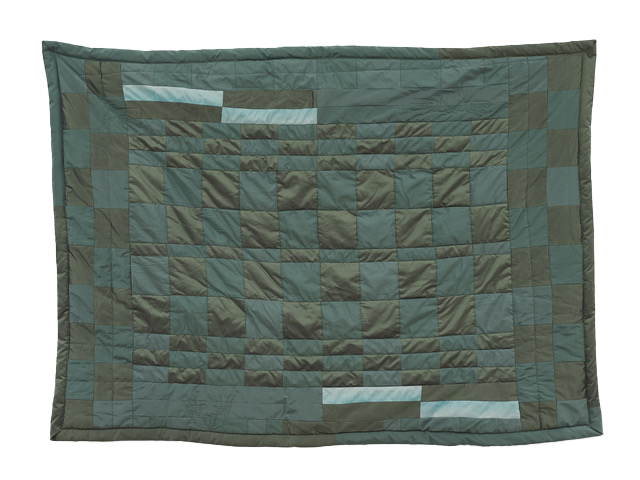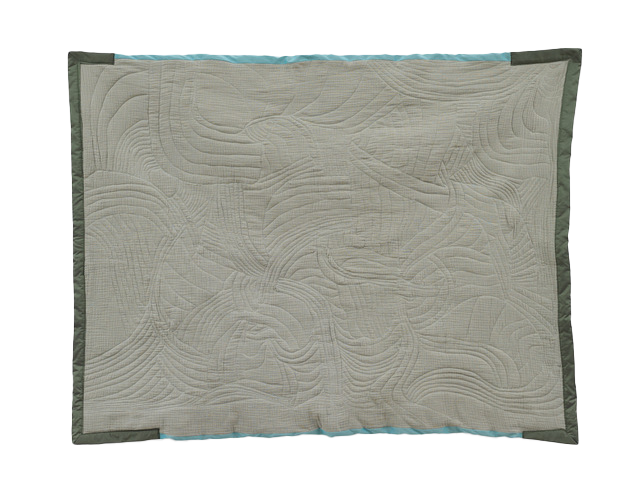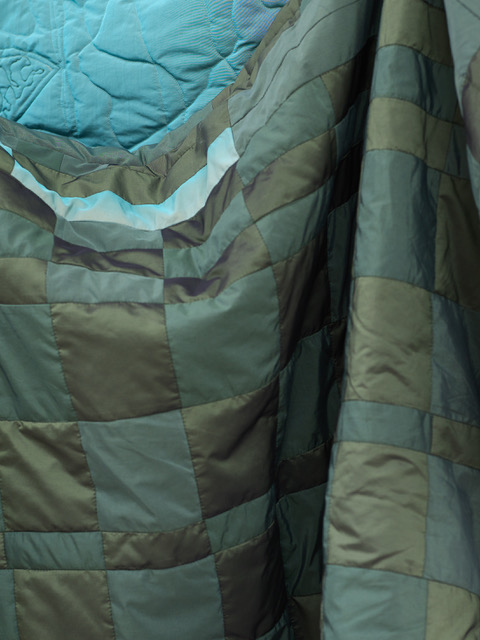 seguir moviendo

through a flux of specific whateverness, incipient multiplicity.* to shift the ground that moves you, suspending. yet the baroque twists and turns its fold, pushing them to infinity, fold over fold.* it has been happening for 12.6 billion years. it goes very well with what you know you know. transitoria y fugaz. a disjointed, a nomad lost in a kind of irreducible odyssey…with the aimless conviction that every movement will fail to find a destination, a «good reading», a valid interpretation.* fogging its own edges. piensa, con oído. is it this? i ask. more or less, more or less, ambiguous, not a clear thing. from on-going morphing, disappearing, to dissolution, to stardust (and in reverse, upside down and disordered) (again). aware of what it is not yet and what it could be soon or not. in approximately 4.7533108 x 10-8 millenniums a whistle will take over the space.


this whole text fails repeatedly with no hope
for ever-not failing:

*Erin Manning, "Always More Than One" (x2)
and Paz Rojo, "To Dance in the Age of No-Future".

dance danced by Darío Bardam.

dance informed by the dancing of Anna Grip, Cristina Caprioli, Deborah Hay and Lipi Hernández (among many others).

dance musically driven by Darío Bardam & Tsvetan Momchilov.

dance thought together with Gry Tingskog.

dance lightened by Carina Premer.

dance illustrated by Gjorgji Despodov.

dance cared (for) and ever-accompanied by Aleksandar Georgiev.

Special thanks to Roots Proposal Organisational Team, Luciana Chieregati, Katja Cheraneva, Ana Clara Montenegro, Laura Stellaci, Elena Light, Raha Dehghani Vinicheh, Anna Lublina, Adi Weizman, Islam Elnebishy, Mara Kirchberg, Amina Szecsödy, Eng Kai Er, Alyona Mamay and Rose Beermann.
How to experience this work?


A description of the specific conditions in which you are invited to experience this work will find you right before it starts.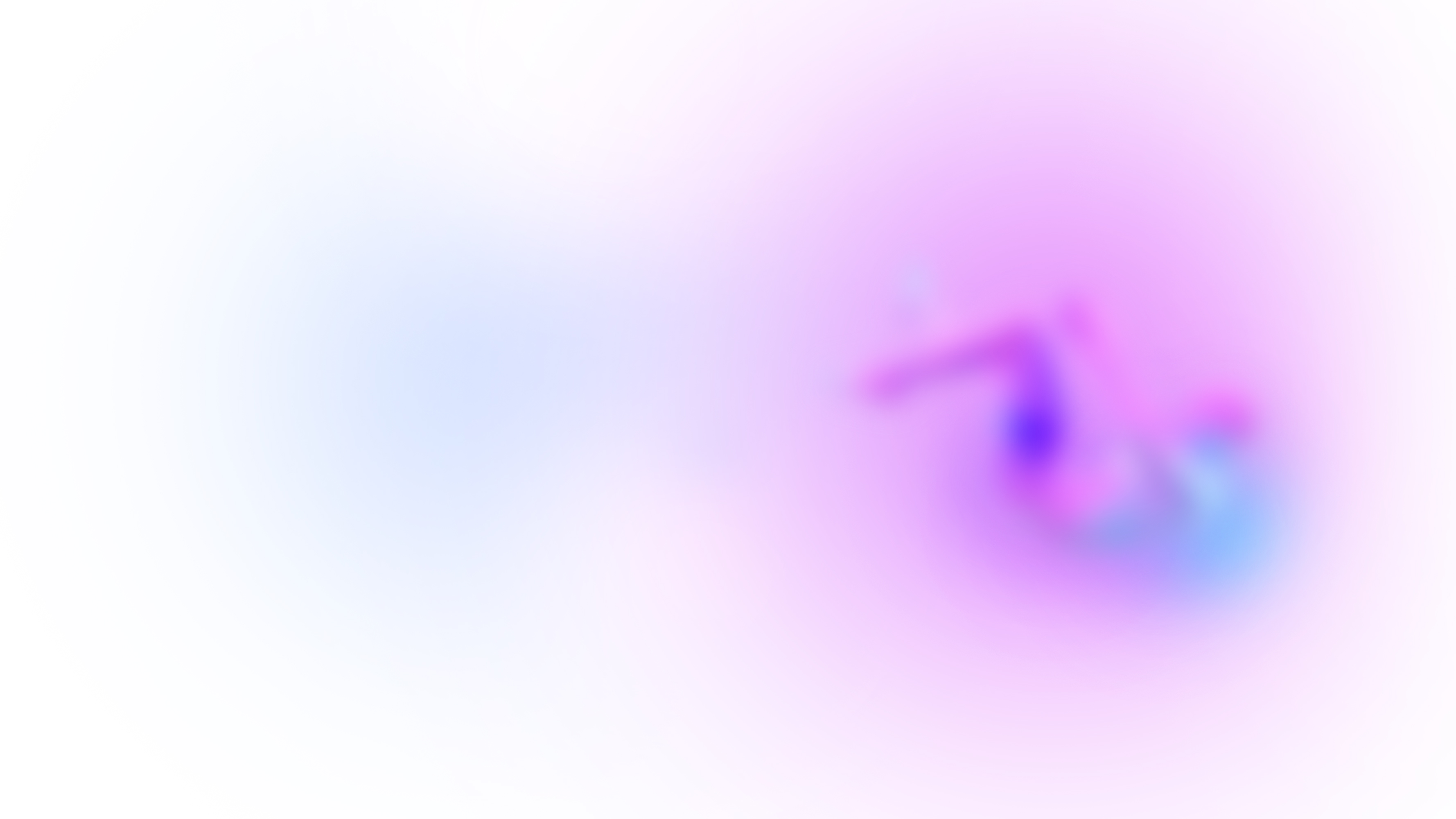 seguir moviendo is an umbrella title used by the artists Sara Reyes, Carlota Mantecón and Darío Bardam to arrange a series of common affinities developed through several encounters and conversations over the last two years. This frame suggests a mediation strategy to navigate the question/problem "how dance thinks?" through a body who insists on moving, surfing in between necessities, contingencies, possibilities and impossibilities, a body who insists on the unknown.

The three artists propose the use of the same title for different artistic work as an attempt to dislodge its understanding as individual treasure(s) and to acknowledge the collective interrelations that inevitably shape all its potentialities. seguir moviendo may arise in the shape of a research, a production, academic work, an easy hang out, a practice, a training session, a dance at the disco or a reading circle. These outbursts might not have the same processes, goals or aesthetics but they dance in and around a common ground.

seguir moviendo, (to keep moving), is a concept proposed by Sara Reyes in her writing "La danza como forma de conocimiento", based on the intermodal relationships proposed by philosopher Jordi Claramonte.
Darío Barreto Damas is a freelance dancer working in the field of dance and choreography. Darío is based in Sofia, Skopje, Stockholm and Tenerife. Throughout his work, Darío focuses on the emancipation/independence of dance and in spaces of de-contextualisations/dis-identifications.

His formal education takes place at Teatro Victoria (Tenerife), Institut del Teatre, (Barcelona) and DOCH (Stockholm). At the moment he is studying the MA Program in Choreography and Performance at Justus-Liebig-Universität, Giessen. Darío is a member of ICC (Imaginative Choreographic Center), STEAM ROOM, Lokomotiva (North Macedonia), Interimkultur (Sweden) and PiedeBase (Canarias).


ARID CONDITIONS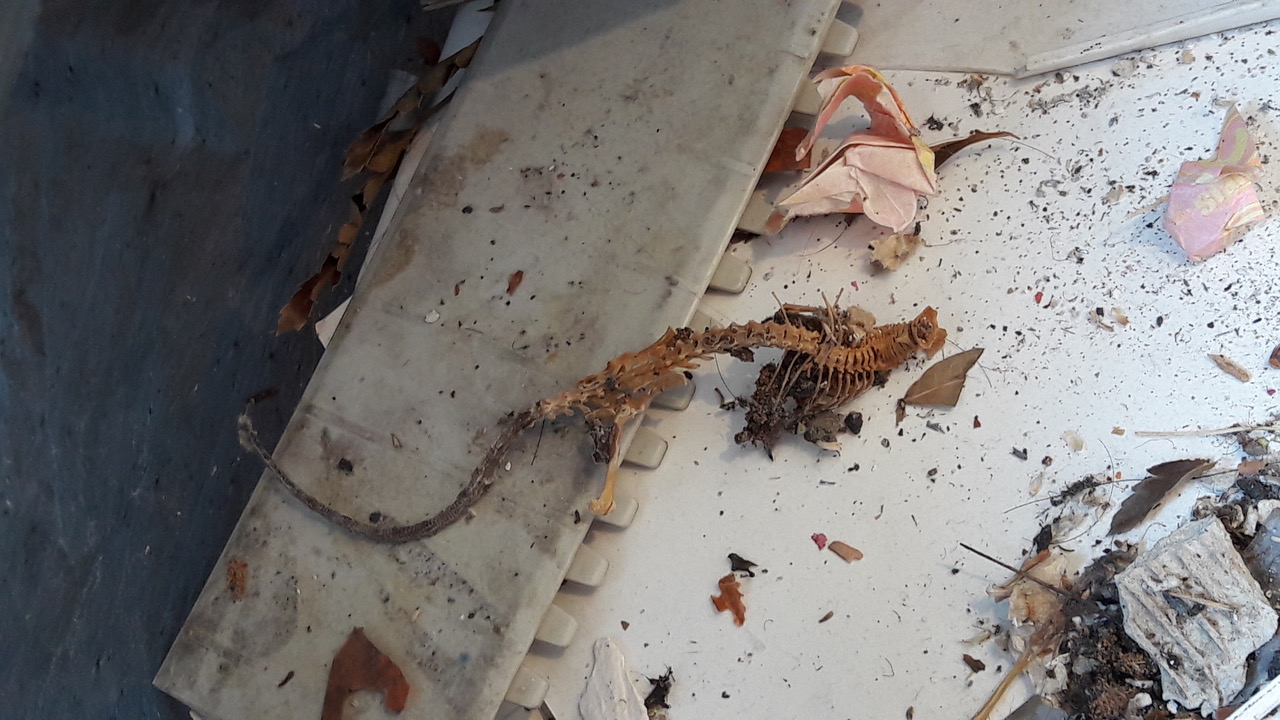 ARID CONDITIONS is a wetscapeland bubbling in dried, unfired clay grounds. It's an accumulating pile of lively, animate and potentially dangerous matter. It's a journey into the dark, black waters of the familiar yet alien biotope of the swamp. It's an invitation to engage the distancing, masterful senses of sight and hearing as visceral and haptic - sketching a blurry, multilayered picture of the swamp - and to zoom into the depths of its body to become absorbed by it. It's an attempt to rehabilitate the pleasing, fascinatingly uncanny side of a wasteland often deemed horrifically so. This work has a life/time slip of uncountable years: It's an echo of the past as well as a place unfolding into unknown futures.

ARID CONDITIONS have been cultivated and materialized for the first time in an old shipping container last winter and now grew into an installation of an imagined - yet botanically believable - mutated nature, built of unfired clay. In the frame of Root Proposals - a cooperation between the international study program Choreography and Performance at the Institute for Applied Theatre Studies at Gießen University and the digital platform of Künstlerhaus Mousonturm in Frankfurt a.M. - the work manifests in the form a story published as a poetic multimedia assemblage presented by Digital Mousonturm and Re-Connect Online Performance Festival; as well as liquifies in the form of a durational performative happening in the container situated at the Strahlenzentrum in Gießen. Its material fragments - the intangible memory and the paradise rot it holds - constitute both a living archive and a breeding ground for future manifestations.

Clay Playing with: Anna Lublina, Laura Stellacci, Luciana Chieregati, Elena Light, Darío Barreto Damas, Eva Streit, Aleksandar Georgiev

Sounding with: Paula Noack, Laura Stellacci

Filming and Photographing with: Sophia Scherer, Ruth Süpple

Reading and Text Editing with: Amina Szecsödy Olsson, Anna Lublina, Elena Light, Laura Stellacci, Ariana Battaglia, Patrick Faurot

A special thanks goes to Patrick Faurot who handed over the X-Jungle container at Strahlenzentrum to me for the past month to grow an arid landscape that constitutes the base of this work.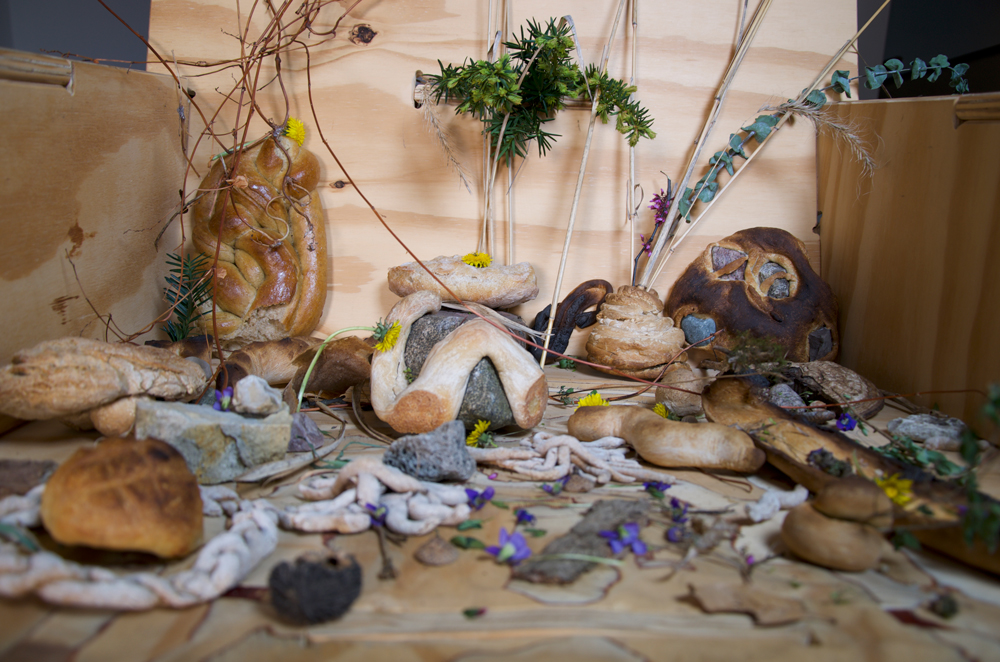 anna lublina
Border Ecologies is an exploration of dough as a living organism that is always in symbiotic relationship to other ecological systems, like grasslands, riverbanks, and skin microflora. Border ecologies–– the place where two ecologies meet–– are often the most healthy and diverse ecologies in the world. But sometimes, the symbiosis becomes a form of colonization. I am using these teachings from sourdough and the natural world to consider the ways social borders –– national borders, racial borders, socio-economic borders, religious borders–– are grounds of diasporic diversity and colonization. This research unfolds in a series of sculptures, texts, photographs, body-based exploration, and social encounters. Border Ecologies will be shared as a performative event in the Gutenbergstr community garden in Giessen and as a performance-lecture on digital Mousonturm.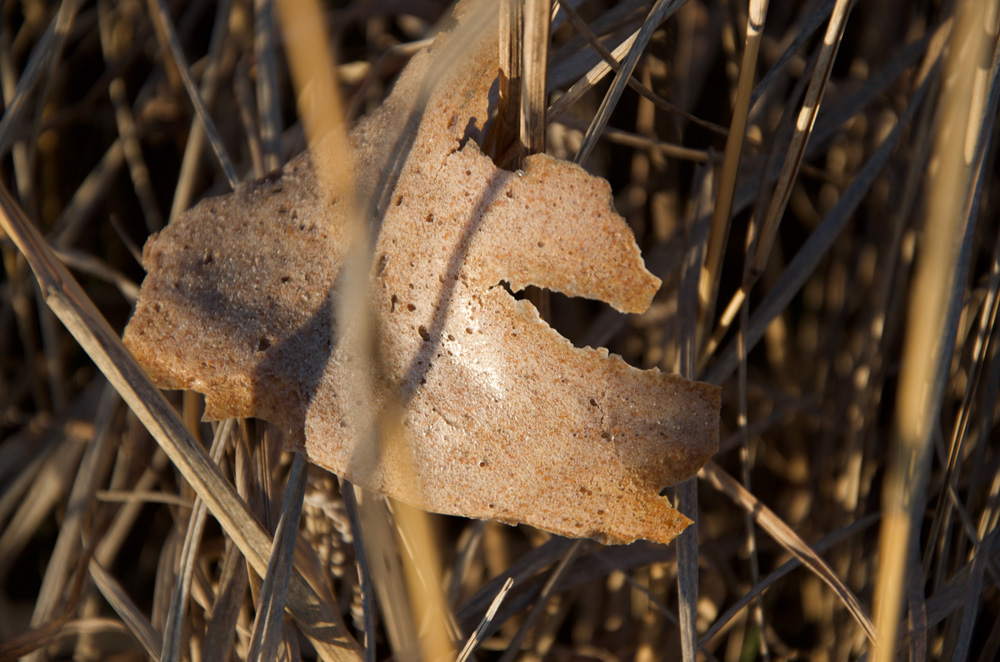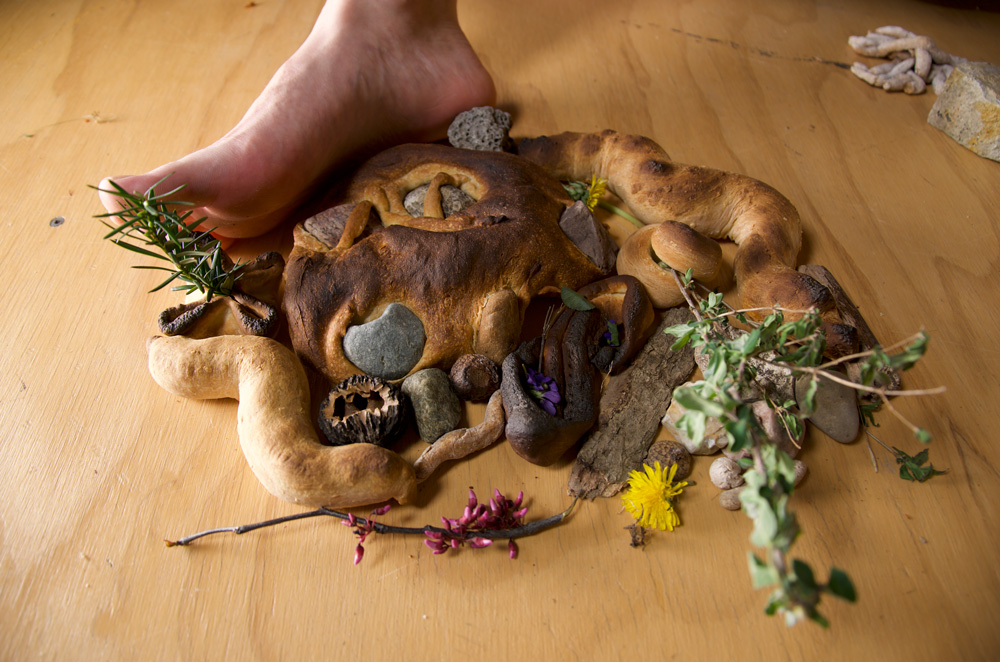 nobody stands for nothing

A work by Mara Kirchberg
created by elena light
in collaboration with anna lublina, kai er eng, rené alejandro huari mateus, and darío bardam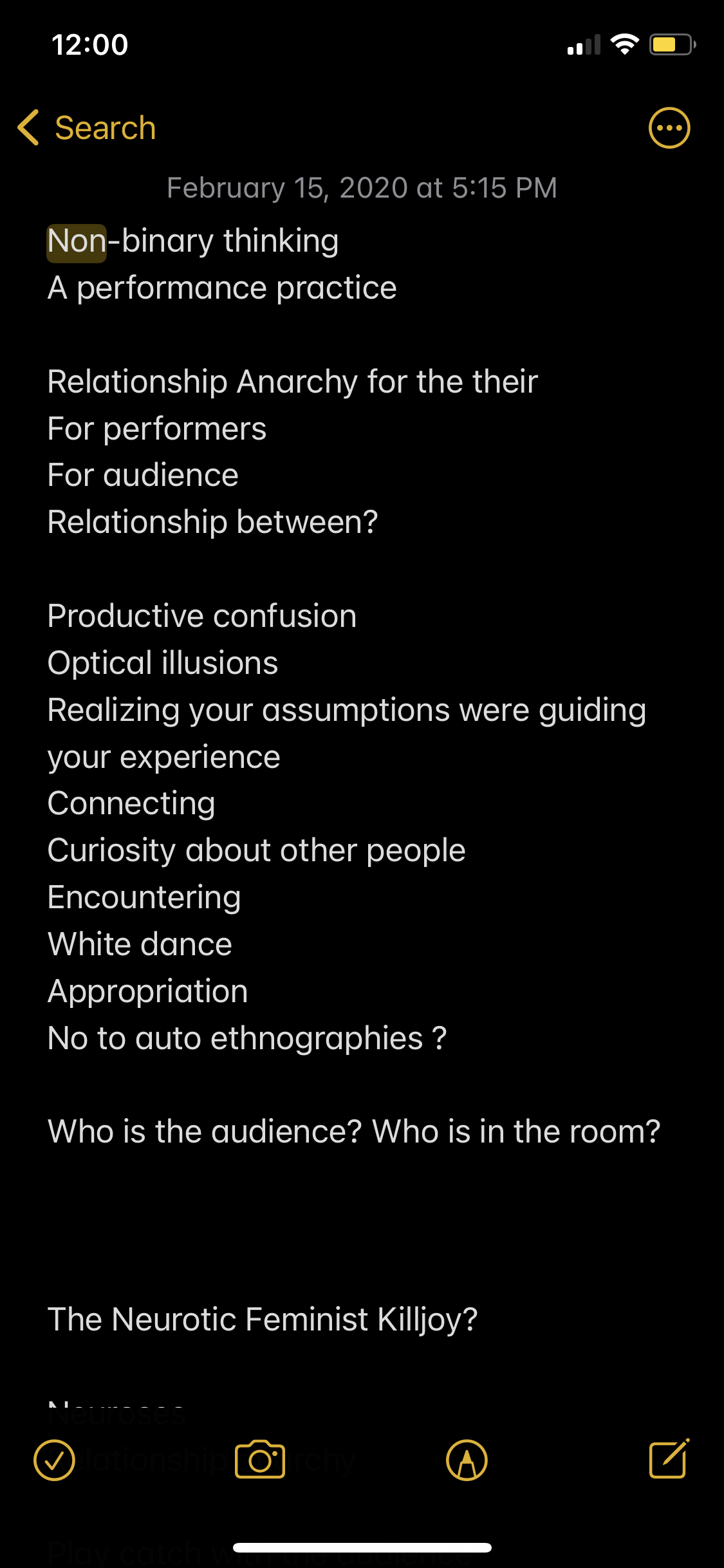 Alone together, we speak ourselves into being. Our voices and bodies overlap, existing somewhere at the midpoint of loud and quiet, in between a scream and a whisper. Banalities creep onto our tongues, revealing our innermost desires. Nothing is pure. Under our skin lies our social conditioning, political position, the intonation of a parent's voice. Stuck in a cycle of confusion and clarity, we listen hard to ourselves and each other. Maybe then we'll know what to do. Maybe not.

performed by anna lublina,
kai er eng,
darío bardam,and elena light

thanks to barbara luci carvalho bub, rose-anabel beerman,
and bojana kunst
for creative support
"nobody stands for nothing" emerges out of physical practices I engage as a nonbinary person taking gender-altering hormones. I first encountered these practices through research into trauma therapy and somatic abolitionism (a body-based approach to antiracism). These fields are on the cutting edge of research into the Vagus Nerve, which, when stimulated, activates the parasympathetic nervous system to slow the heart rate, lower blood pressure, and calm the mind-body. You can stimulate the Vagus Nerve by humming, singing, deep breathing, chanting, and swaying--all practices we explore in "nobody stands for nothing," allowing their calming effects to allay our fears and carry us into a space of healing and unconscious self-expression. — elena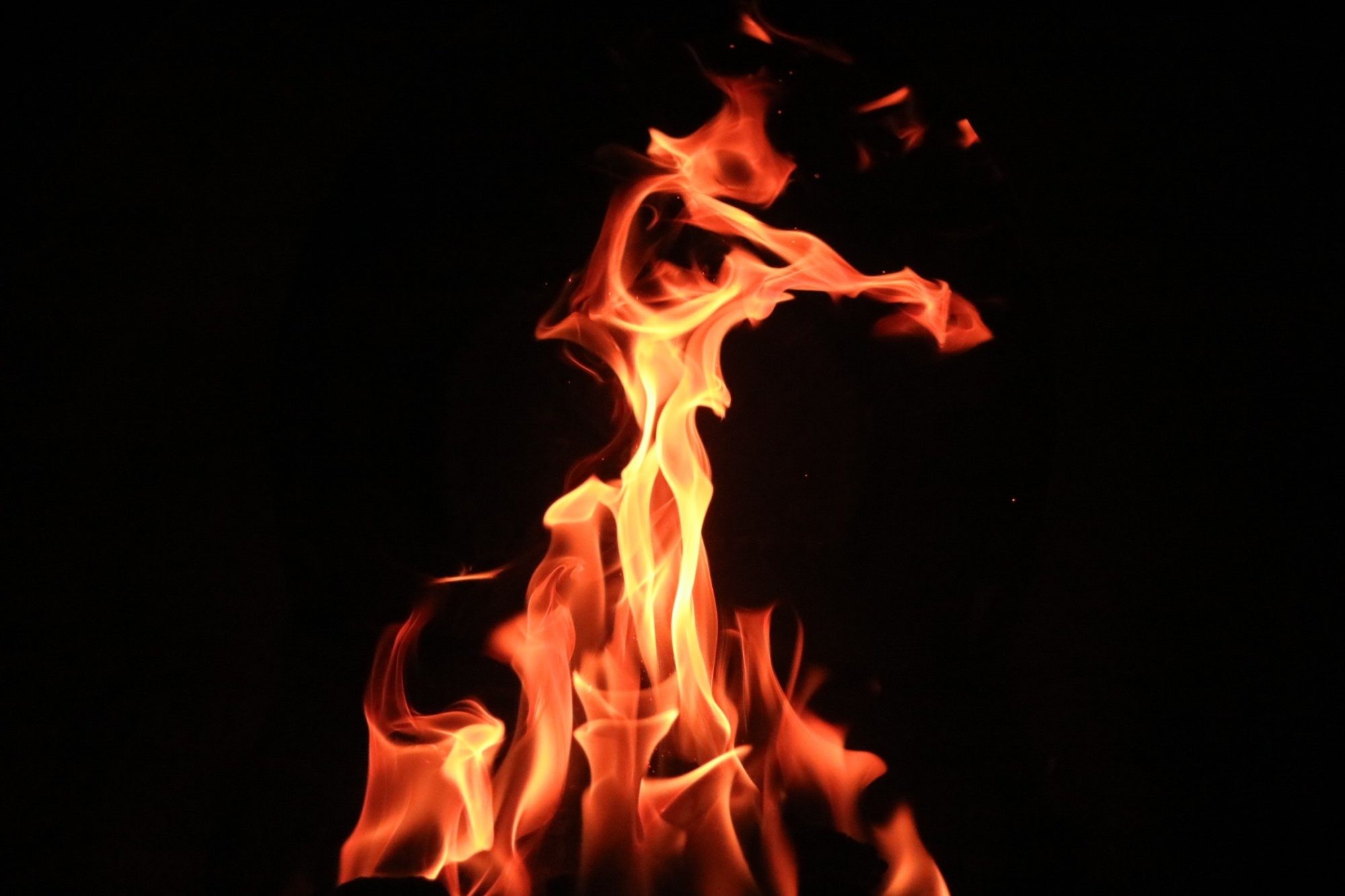 We live on the planet Uranus so every morning we must go outside and scrape the ice from the crusty inner eyes of the cats who guard our home. If any of the cats try to lick our paws we let them. And if they lick our paw enough we get a day off (no work, no duties). The cats meow for breakfast and that is how we know it is time to eat.

Evry morening we remember how to think without words (or spelling them). Bolalkkksl uraarara wwooooo. We voovoo these nonwords as our morning prayer, as we sit on the meadow in a circle, with our breakfast laid out in the middle, upside down. ("Every morning we eat the kinds of fruit that smell like Vaginas so that we can remember that we are made of all the things that feed us. And, in turn, feed them. We thank the fruit and the bread and the milk because it deserves it." → Note to readers unfamiliar with Uranianin culture: this is the prayer we pray, except we pray it in voovoo nonwords.)

Every morning before, during, and after breakfast, we dance the dance of the disgusting in order to rid ourselves of any disgust. The dance of the disgusting does not look like anything; instead, it feels like grotesque luscious messy disgustingness, which takes many forms—including ear wax and snot and bodily fluids galore.

In the afternoon, when the cat-cake is glowing in the sky, anonymous and nonanonymous Uranianins meet on zoom and begin with a song. While the song is playing, we sing too. Some of us dance, some lie on the floor, some skip rope, but everyone sings while doing all of these things!

Singing for the Uranians is not just for joy—it's for everything: sadness, confusion, the way a tree looks in the evening light at golden hour. And singing doesn't have to include words. Singing for the Uranians is about frequencies, vibrations, resonances. As long as the body is vibrating, it's singing.

Often the Uranians sing in harmony with waves crashing. It allows us to feel the hollows of our chest and the range of our sentiments.

After song, we must feast again. This time, we chop vegetables together, sharing the knife. Huddled around a circular cutting board, we chop in cycles. The veg go into a pot and become our soup. Thank you to the soup for souping.

(When we are full, we listen to the soup singing a song in our bellies.)

Whether this is when the sun sets or not is unclear but we know we must rest. We follow the tails of the cats to find a good place to rest.

Before bed, we touch everything as if it is our lover. The bedsheet is our lover; the cat is our lover; the grass dried after a day of the sun's warmth; the back of our favorite rocking chair. We caress, we fondle, we search for pleasure with all the objects and beings with whom we come into contact, including each other. We touch at just the right level of intensity, because we are always listening. yum.

When all the movement has stopped, the waves make a little symphony in our ears because we are good at imagining waves and because woopidoopi.

When Uranians close their eyes, a whole other living begins. The future desires and incantations that will emerge the following day, rehearse themselves in our dreams. They are even slower than they will be. Even more pleasurable and more emergent.

"Good night, sweet Uranians," the cats whisper.






speculative fiction collectively written by anna, kai, and elena: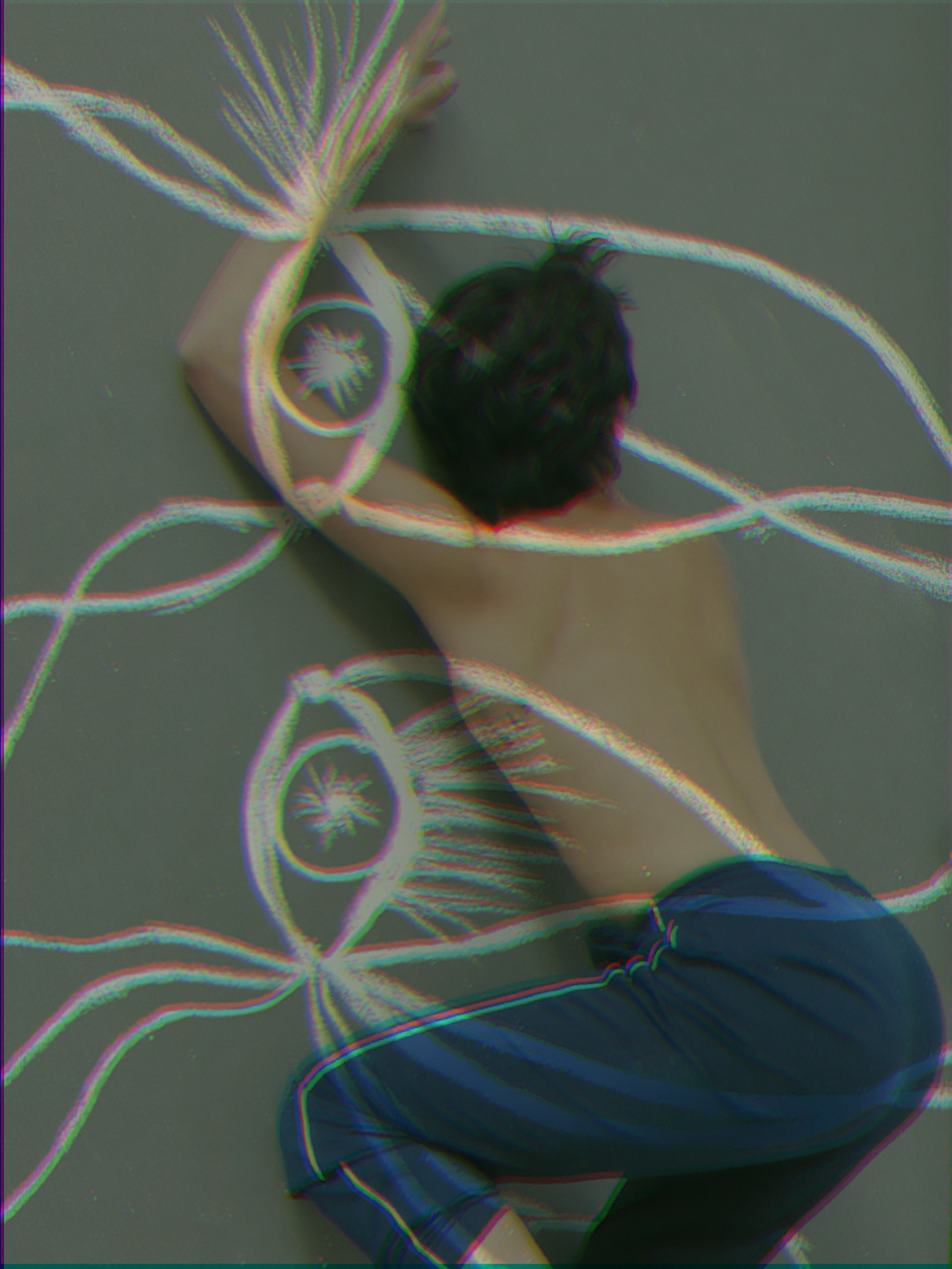 Spreading Roots
Ana Clara Montenegro
A study on roots.
An installation, a mind map, a series of underground connections.
A choreography of growth through nutrition and networking.
A mesh.
A work against verticality.
An oracle reading, movement for the eyes.
A study on the human body, beneath the skin.
A talk between two humans (you and me), about something other than ourselves.
A lot of information.
A reading, a performance, a place, a talk.
To be discovered in the go.
*This webpage should be navigated as if you're touching an unknown soil.

*The performance-installation happens one-to-one. It should be visited as if you're walking through fog.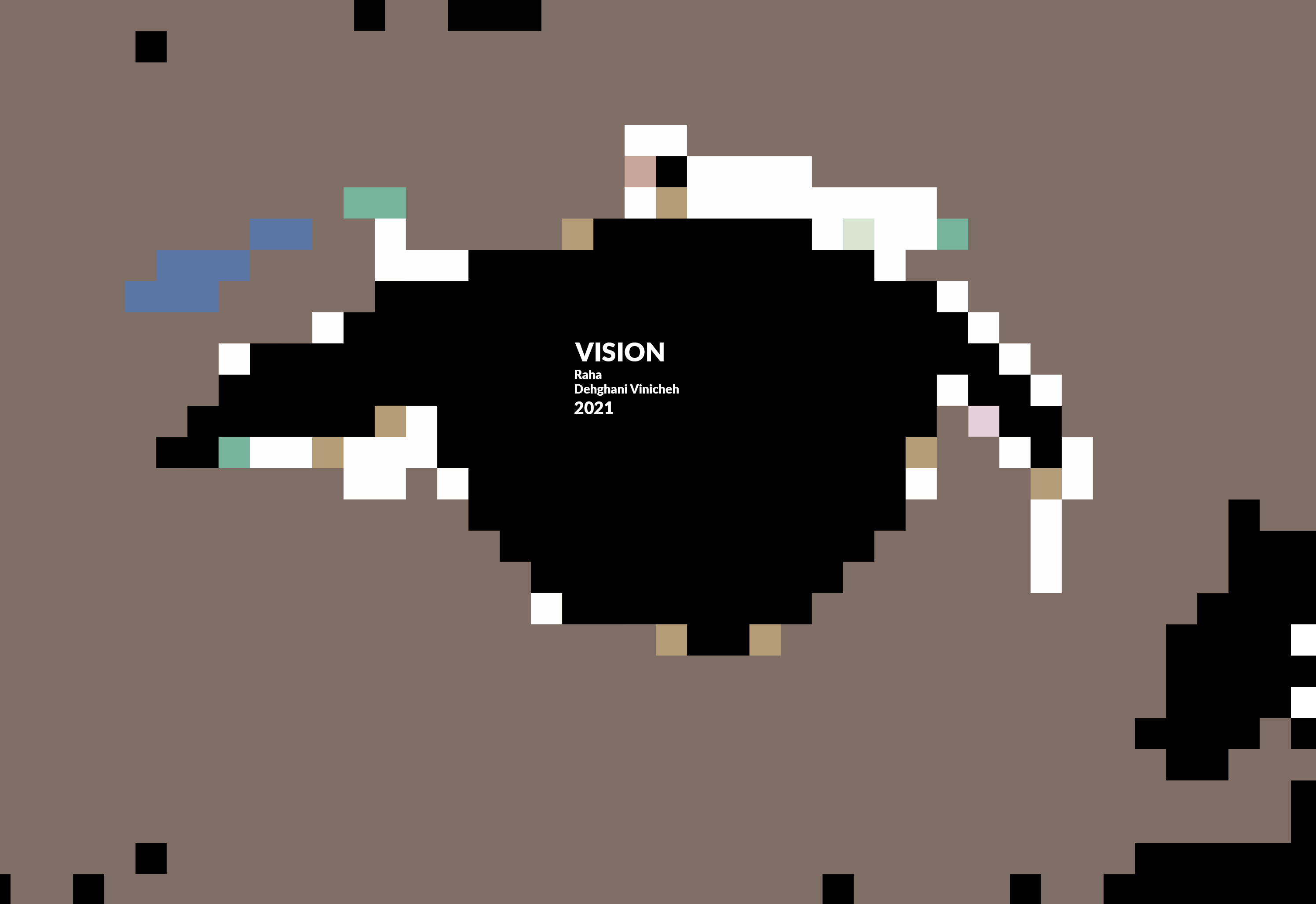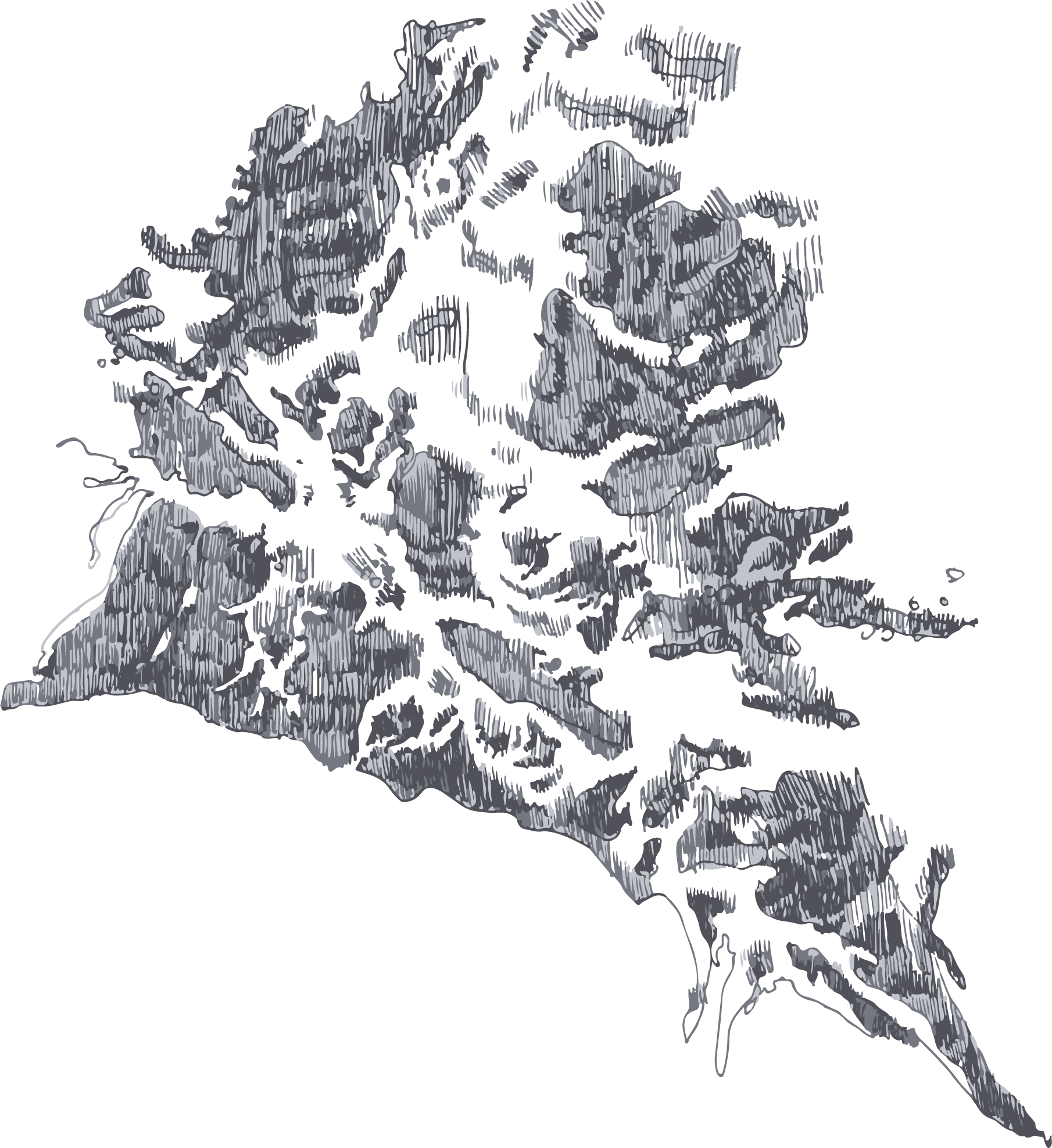 I dance to pre-designed scenes for non-existent audiences,
and this process has been and continues since my childhood...

Vision is a small part of it, a collection of short videos of my solo dances in different spaces.

The videos were taken with a mobile phone, without any video and audio editing...
VISION
VISION
VISION
Raha
Dehghani Vinicheh
2021
A Semblance of a Conversation*

A thousand other things sing to me.

Every possible feeling produces a movement, and that movement is a movement of the entire organism, and of each of its parts.

---on the other end



I am the double polytechnic irreplaceable. I am plum cake on a corn-meal bottom. Naples and I must supply the world with noodles. I speak word salad. I am the finest professorship. I borrow from the presence of a voice I've never heard before. Keep on digging, unearthing all sorts of presences, a noisy ambient, a labyrinthic cacophony. I am Socrates. I am also these titles–snail museum clothing, am I, that emanates from me–to cut no thread, to choose the best samples, those representing much, and consuming little cloth– the coffee maker, the microwave, church bells or the trash truck crossing my street every night at 23:00.


on the other end is a performance that trails along connections between telephone operators and electronic music; by animating acts of speech, acousmatic bodies wrapped in language, silence and specters we make space for sensory perceptions of the female voice and noise.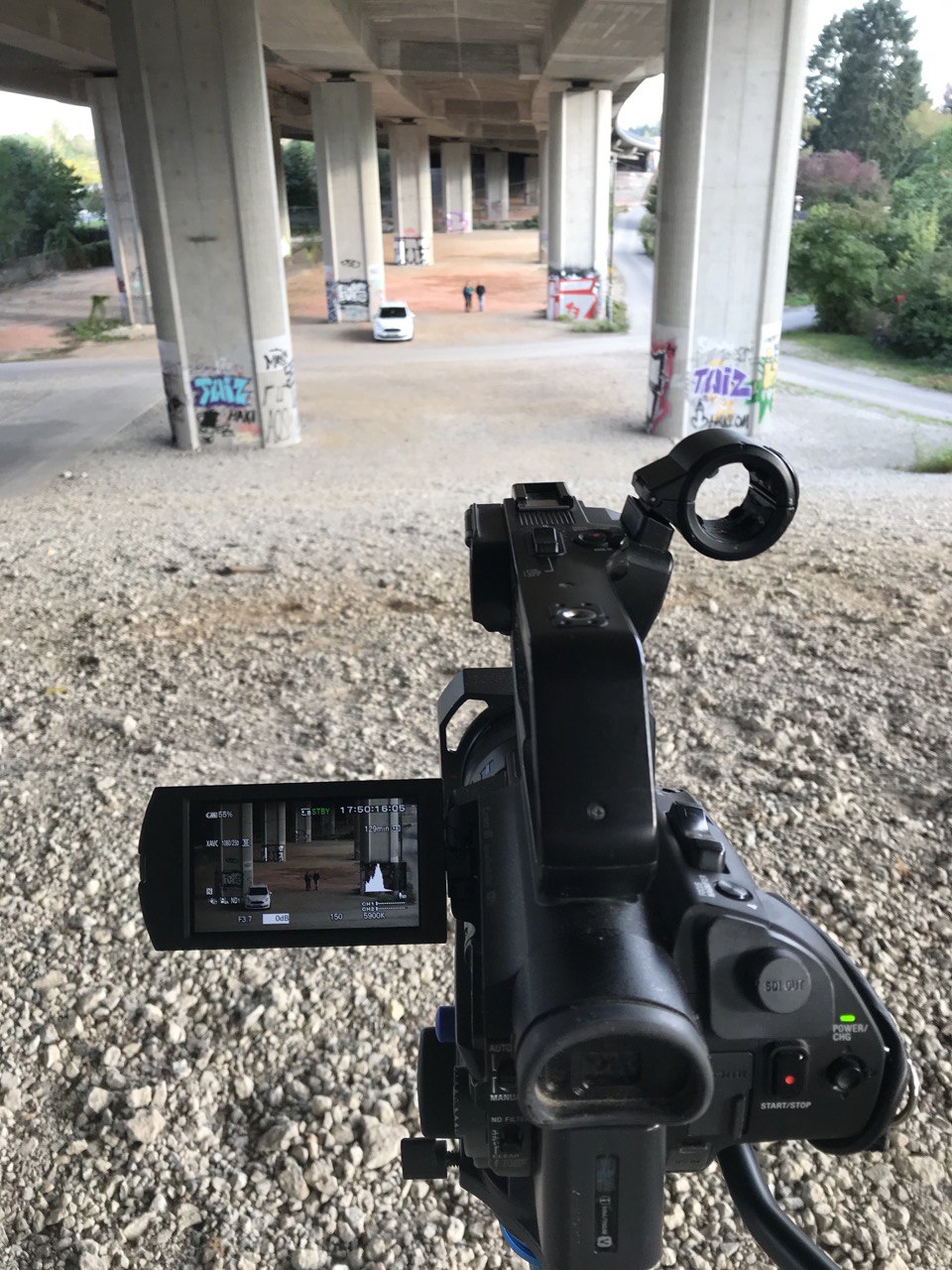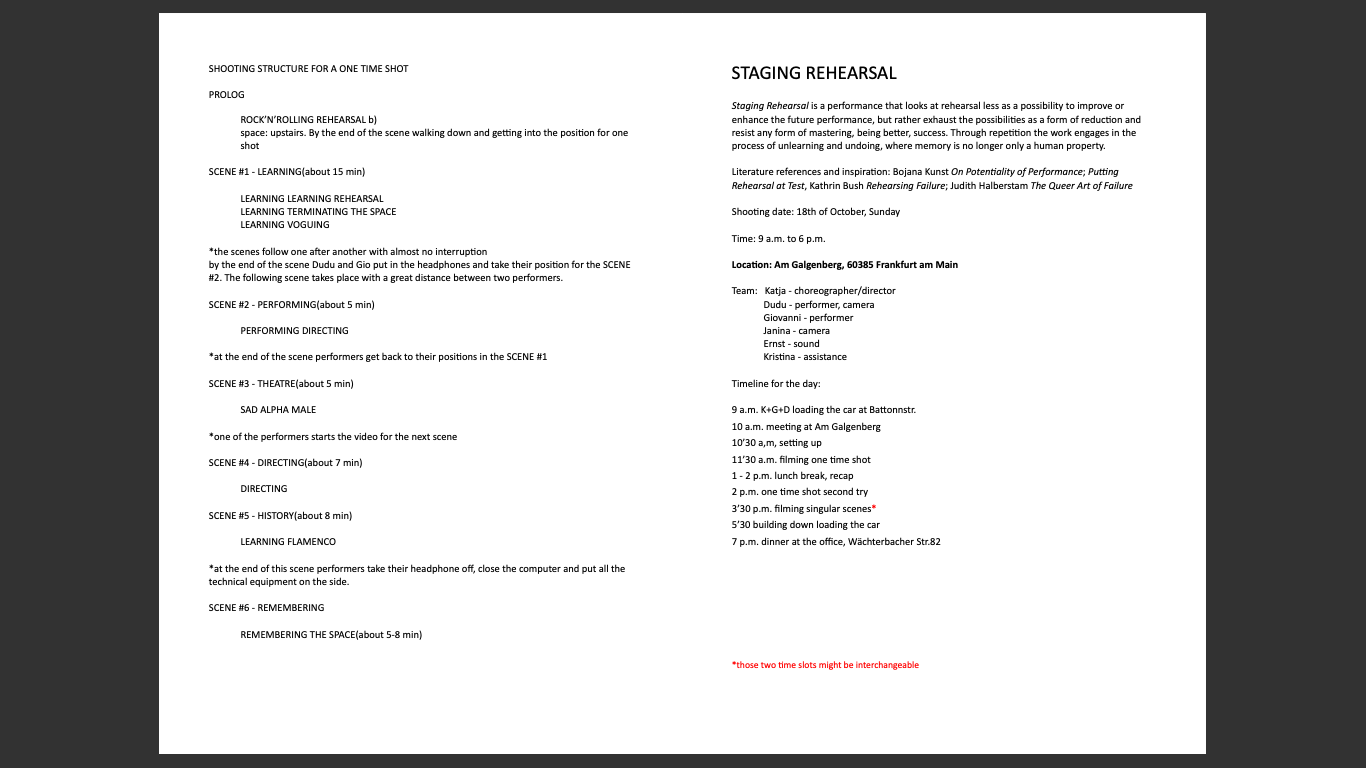 STAGING REHEARSAL

Concept/choreography: Katja Cheraneva
Performers: Dudu Quintanilha, Giovanni Sortino, Janina Arendt, Ernst Skoog, Kristina Mukhacheva
Editing: Dudu Quintanilha
Camera: Dudu Quintanilha, Janina Arendt
Sound: Ernst Skoog
Assistance: Kristina Mukhacheva

With invisible presence of: Ksenia Ravvina, Nastia Ivanova, Fabrice Mazliah and Josh Johnson.

19.06.2020
I remember a very bright room, white linoleum. The sun coming through the windows on the left side. A staircase connecting the rehearsal space to the offices and dressing rooms. I don't remember the exact rehearsal, or what exactly was rehearsed. I only remember the warmth of the sun spreading into the room. A very bright, almost blinding colour. I do not remember where I was and what I was doing.

25.09.2018
To begin a study on rehearsal, I would choose an actual rehearsal.
When I was working at The Forsythe Company it was a common practice to document rehearsals. The stationary camera would become the constant gaze, accompanying and filming all the processes and modes of organisation of dancers in the room. Waiting, listening, reading, doing, re/searching, performing, speaking, wandering, starting and stoping. Therefore to begin my study I will choose a rehearsal from that archive of rehearsals and invite two performers to learn the rehearsal of two performers in the making of the piece called Sider by William Forsythe and The Forsythe Company dancers. In the process of learning and rehearsing the rehearsal the performers would be filmed. Next day, the performers would learn themselves rehearsing while again being filmed. And so on, and so on...


This work and its description is strongly inspired and partly borrowed from Jane Bennett's "Vibrant Matter - A Political Ecology of Things", Rodney James Giblett's "Postmodern Wetlands - Culture, History, Ecology", Stefan Helmreich's "Sippewissett - Time Slip" and Jenny Hval's "Paradise Rot."
ARK
Director & Choreographer - Adi Weizman

Cinematographer - Manuel Prus

Camera Assistant - Ben Ibam Reiss

Film Editor - Yuval Nahar Hameiri

Music Editor - Rotem Doitcher

Musicians - Erez Nadler, Hilly Boimel & Mika Loti Maoz

Special Effects - Adi Weizman

Color Artest - Neta Mika

Performers:

Lail Goren

Ela Keidar

Itamar Beck

Shaked Mochiach

Si Ben-David

Haim Reuveny


A plot-driven 20-minute dance film inspired by the biblical story of Noah's Ark.

Three pairs flee a flood and find refuge in a run-down, ark-like, house.

The festival will show the work in progress. The short film is currently in post-production and is expected to premiere in March 2022.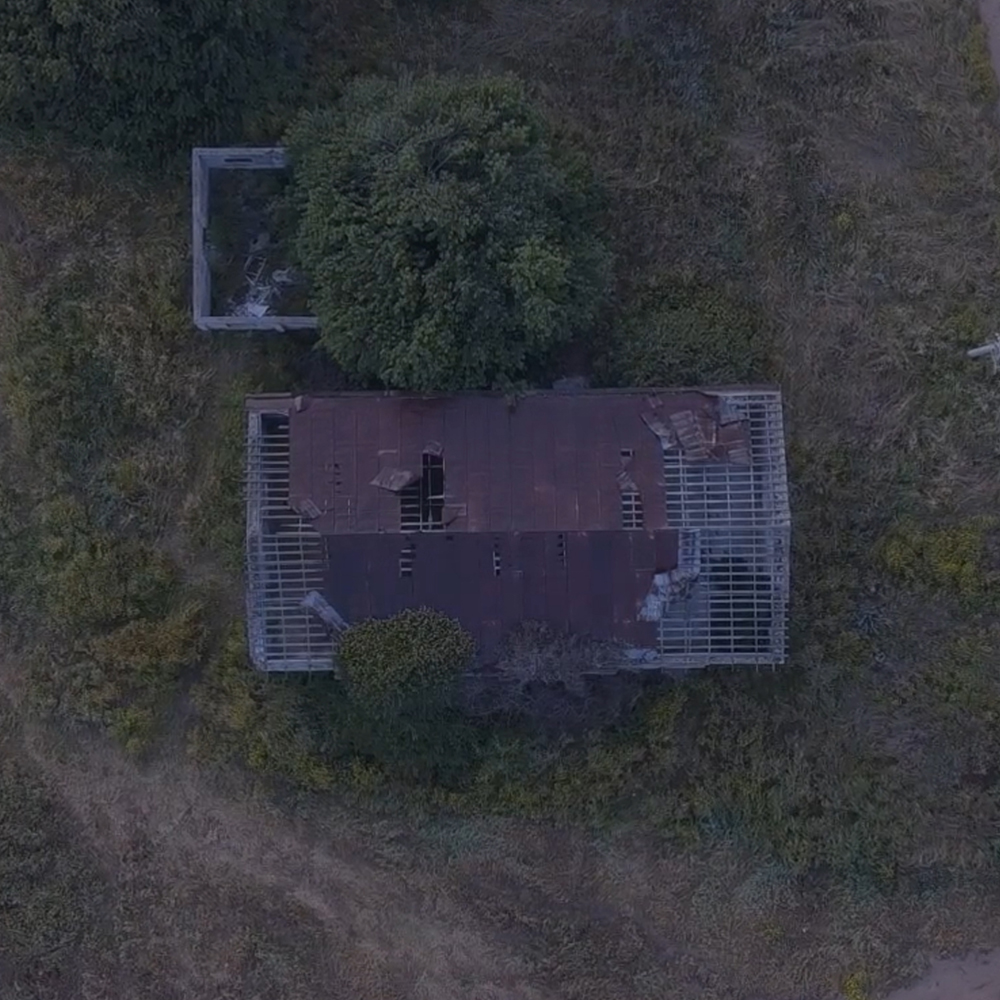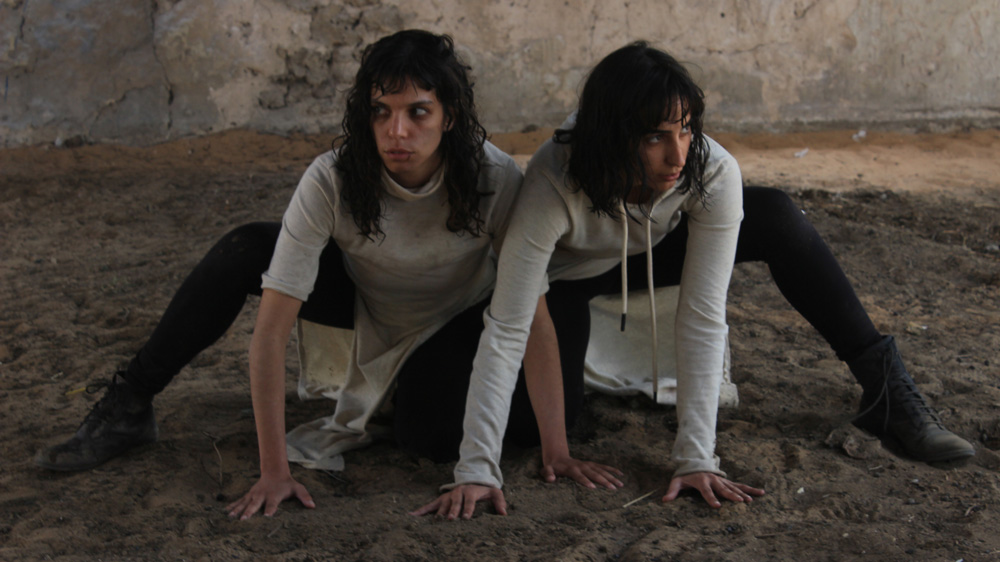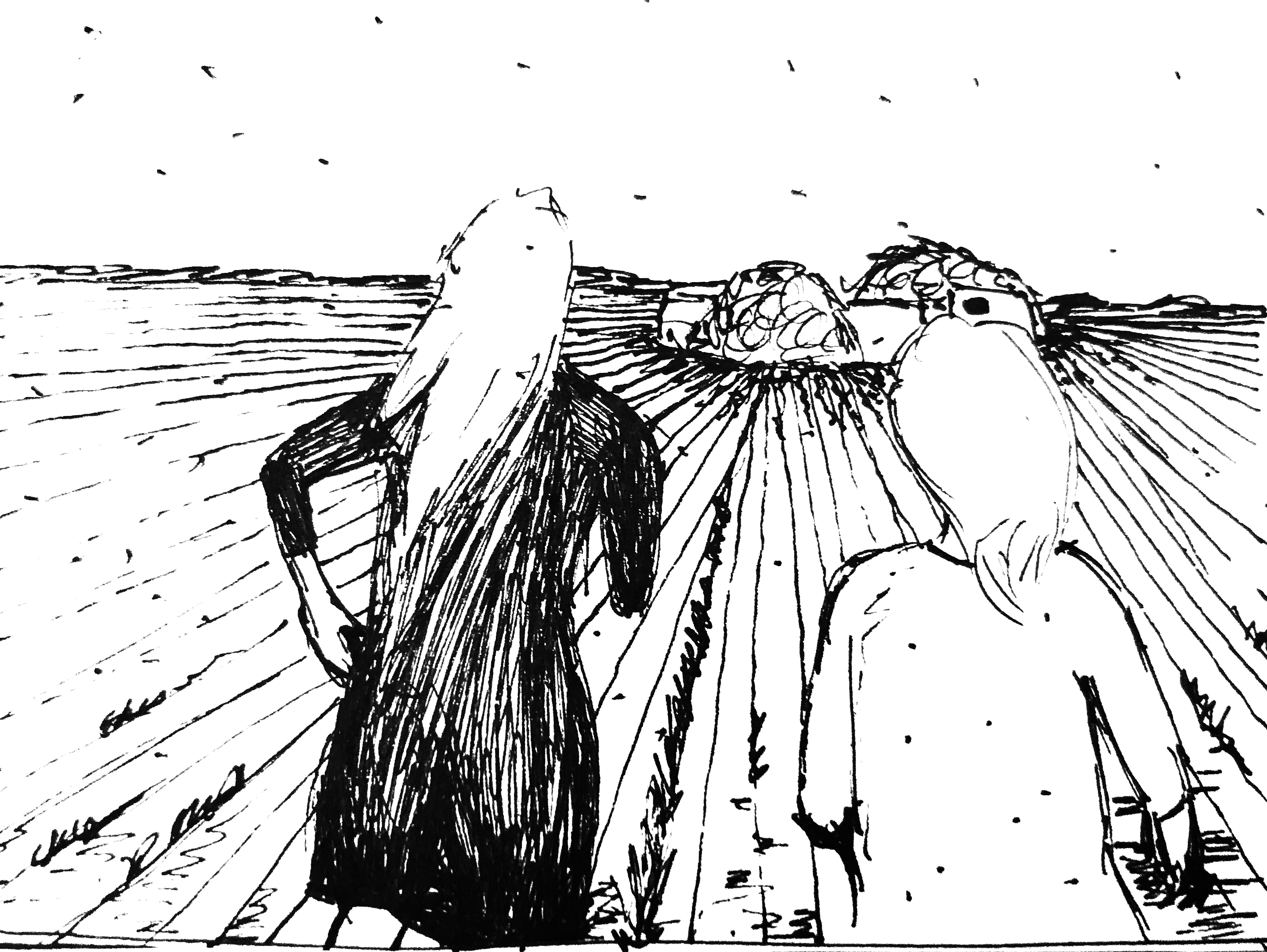 *LIVE DAY = not open to the public.

12h - 17h | Kai, Bühnchen & digital

15h30 - 16h30 | Anna, Garden

19h30 - 21h | Lu, Forest

21h - 24h | Laura, outside PB3000

21h30 - 23h | Darío, PB3000
*LIVE DAY = not open to the public.

12h - 16h | Mara, Container

14h30 - 15h | Adi, PB3000

15h - 18h | Ana Clara, Bühnchen

16h30 - 17h30 | Elena, PB3000

19h30 - 21h | Lu, Forest

21h - 24h | Laura, outside PB3000

21h30 - 22h30 | Amina, PB3000
+Live radio broadcast
*DIGITAL DAY = OPEN to the public.

12h
ARID CONDITIONS
Mara Kirchberg
(launch of Hotglue site available all day: https://aridconditions.hotglue.me/ )

12h-13h30
100 Advertisements for You
Eng Kai Er
(Zoom performance)*

15h-16h30
100 Advertisements for You
Eng Kai Er
(Zoom performance)*

16h-16h30
Vision
Raha Dehghani Vinicheh
(Vimeo screening: https://vimeo.com/567903720)

17h-18h
Border Ecologies
Anna Lublina
(Zoom performance: https://us02web.zoom.us/j/89244051783 )

18h-19h30
100 Advertisements for You
Eng Kai Er
(Zoom performance)*

18h30-19h
nobody stands for nothing (online)
elena light
(Google Docs performance: https://docs.google.com/document/d/1HXX5NmKTQ
CqpjZiArKqRutacQwx_6em4oDX3DVgLPwc/edit )

19h30-20h30
Syn-coping
Olan Mamai and Linda Gao-Lenders
(Zoom performance: https://uni-wuppertal.zoom.us/j/4530584823)

21h-21h10
Until it's Monday
Islam Elnebishy
(Vimeo screening: https://vimeo.com/568397681/23a00a3096 )

21h10-23h
Hearts and Gizzards
Laura Stellacci (Wilsonstrasse FM Radio stream: https://www.wilsonstrassefm.com)

*To register for Kai's performance, please email kaifishfish@gmail.com with the date and time of your choice. Registrations close 1h before the start of each show. After registration, you will receive a Zoom link by email, about 30min before the start of the show. Please note the performance is live and participatory; starting on Zoom and traveling to Google Doc and YouTube.



*DIGITAL DAY = OPEN to the public.

12h
Spreading Roots
Ana Clara Montenegro
(launch of Hotglue site available all day: https://spreadingroots.hotglue.me)

15h30-16h30
STAGING REHEARSAL
Katja Cheraneva
(Vimeo screening: https://vimeo.com/569511321/0017618204)

16h30-17h30
Vision
Raha Dehghani Vinicheh
(Vimeo screening: https://vimeo.com/567903720)

19h-19h10
Until it's Monday
Islam Elnebishy
(Vimeo screening: https://vimeo.com/568397681)

19h30-20h30
Syn-coping
Olan Mamai and Linda Gao-Lenders
(Zoom performance: https://uni-wuppertal.zoom.us/j/4530584823)

20h30-21h
ARK
Adi Weizman
(Vimeo screening: https://vimeo.com/568969071)

21h10-23h
Hearts and Gizzards
Laura Stellacci
(Wilsonstrasse FM Radio stream: https://www.wilsonstrassefm.com)
The Root Proposals 2021 Team would like to thank the following people:
Rose-Anabel Beermann, Bojana Kunst, Kathi Seeman, Rachel Ashton, Dana Maxim, Felix Falczyk, Max Smirzitz, the Mousonturm team—including Mette Windberg, Anna Wagner, Katharina Knacker, and Miriam Loy—and the RE-connect team—including Nima Dehghani.

elena light (they/them) is a choreographer, performer, and writer originally from Southern California (Micqanaqa'n) currently splitting time between Brooklyn (Lenapehoking) and Giessen/Frankfurt, Germany. Their creative practice is rooted in the potential of antiracist, queer, and non-binary somatics to reorganize systems of thought and social codes.

Their performances have been presented across New York City by Abrons Arts Center, Gibney, Center for Performance Research, and Brooklyn Arts Exchange, among other venues. They were a 2016 danceWEB scholar and 2017 Hemispheric Institute EMERGENYC fellow. They currently are part of performance projects with Anna Lublina, Alice Nogueira, Janine Harrington, and Christopher Matthews, and have performed works by Ursula Eagly, Bouchra Ouizguen, Tino Sehgal, and Asad Raza. Elena received a BA in French and art history from Yale University, where they first became enamored with experimental performance.
By & with Amina Szecsödy
Sound design and thinking with Miguel Caldas
Also thought together with Gry Tingskog
Special thanks to Rose Beermann
& Felix Schwarzrock

A dance work by Darío Bardam.

Listen at Wilsonstrasse FM Radio →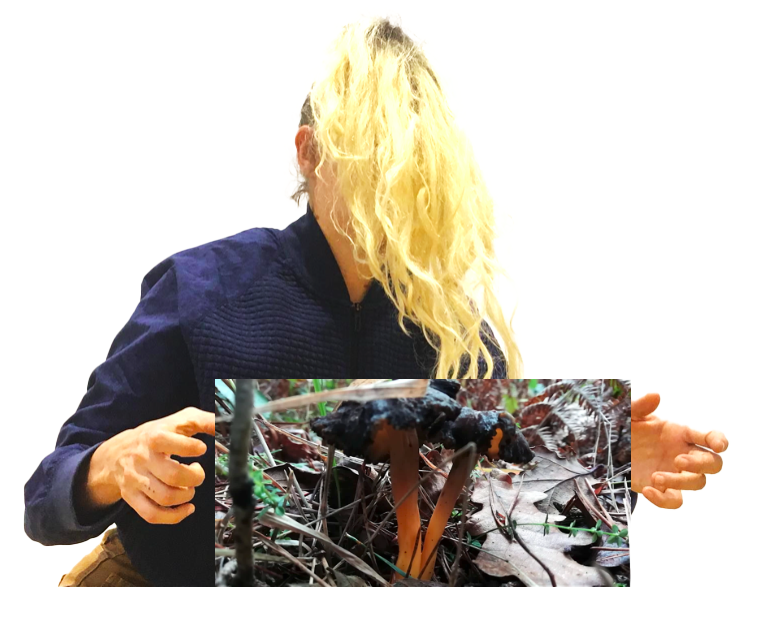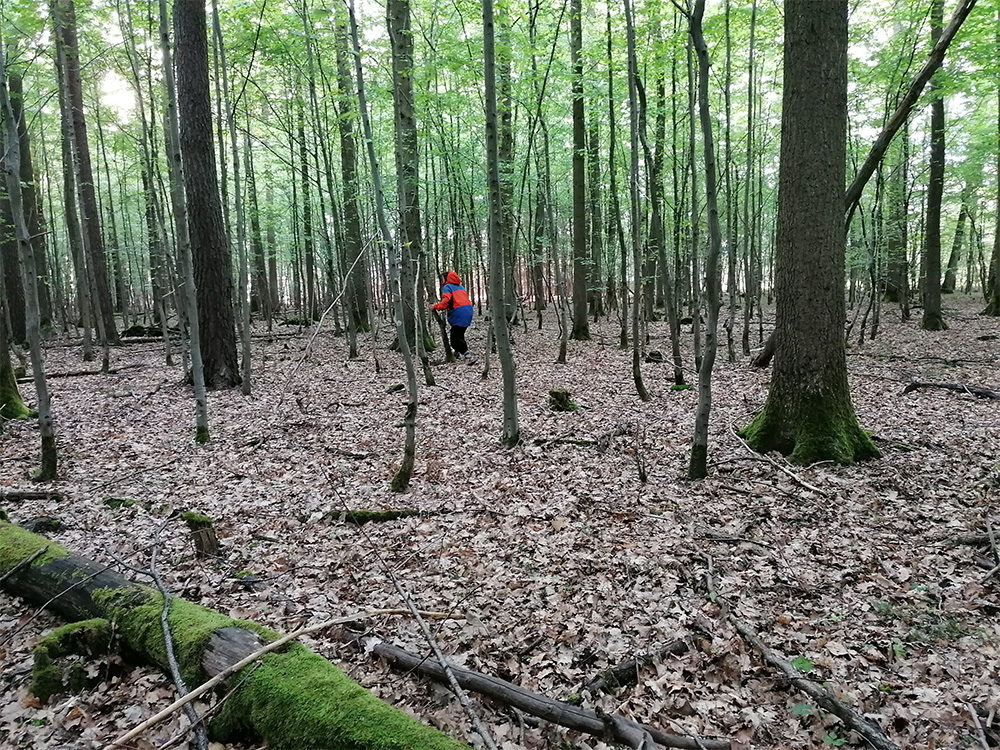 "Progress is a forward march, drawing other kinds of time into its rhythms. Without that driving beat, we might notice other temporal patterns. Each living thing remakes the world through seasonal pulses of growth, lifetime reproductive patterns, and geographies of expansion. Within a given species, too, there are multiple time-making projects, as organisms enlist each other and coordinate in making landscapes. The curiosity I advocate follows such multiple temporalities, revitalizing description and imagination. This is not a simple empiricism, in which the world invents its own categories. Instead, agnostic about where we are going, we might look for what has been ignored because it never fit the time line of progress."

(The Mushroom at the End of the World, Anna Tsing)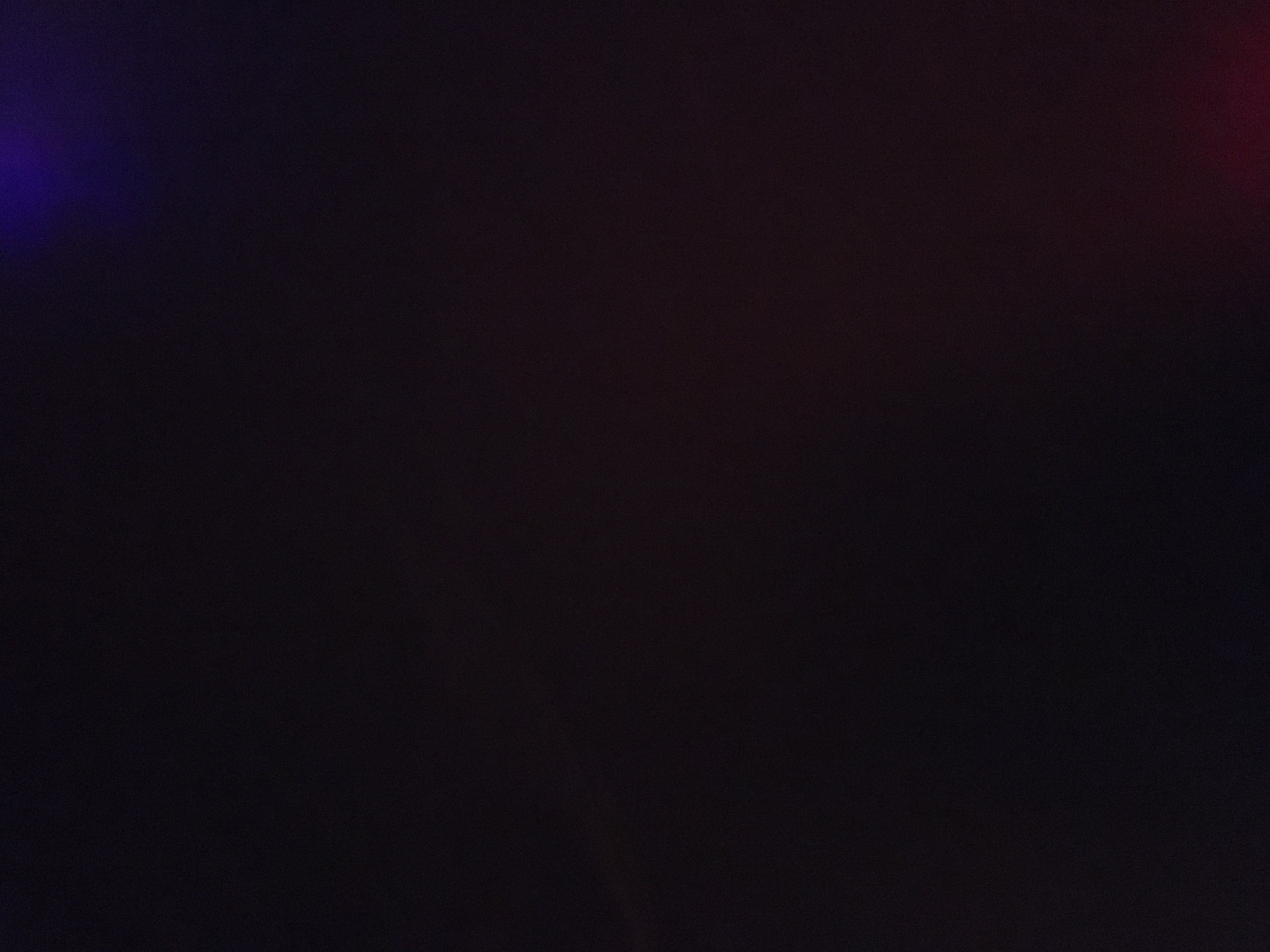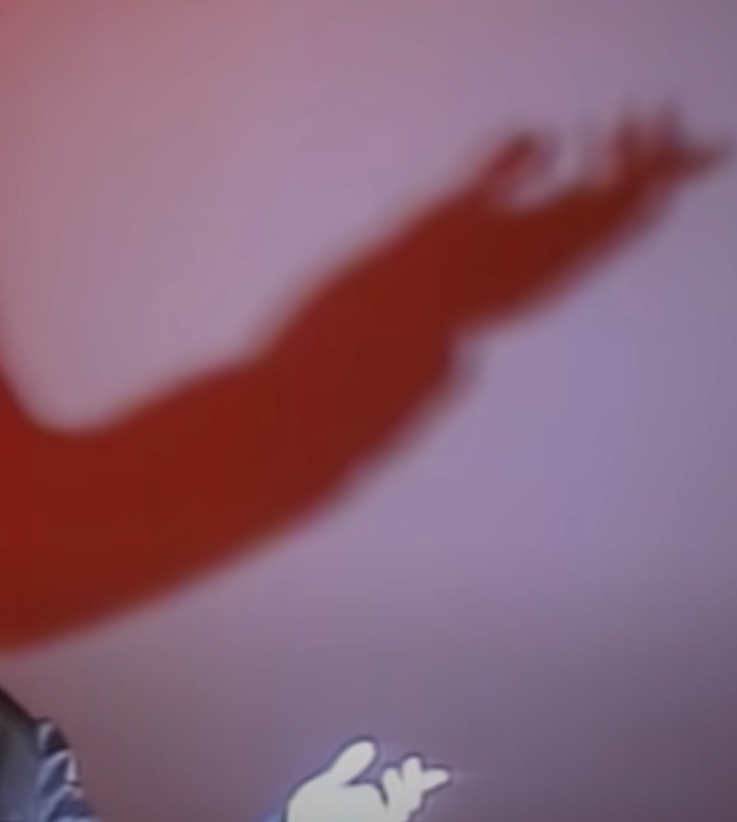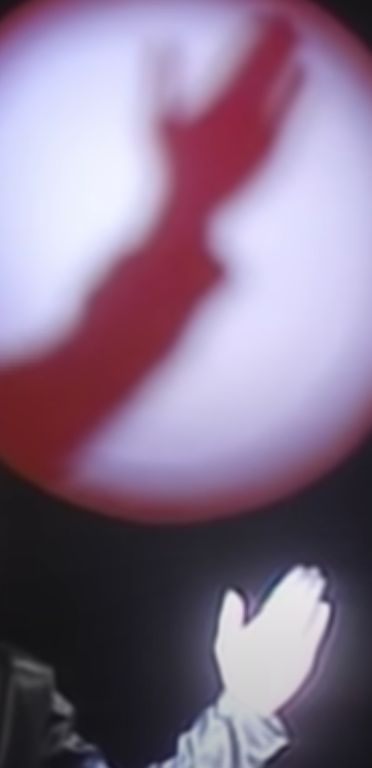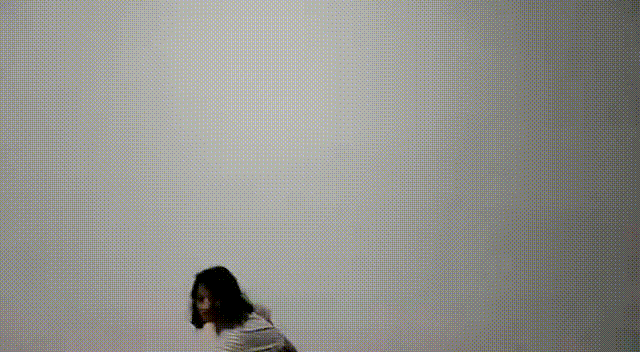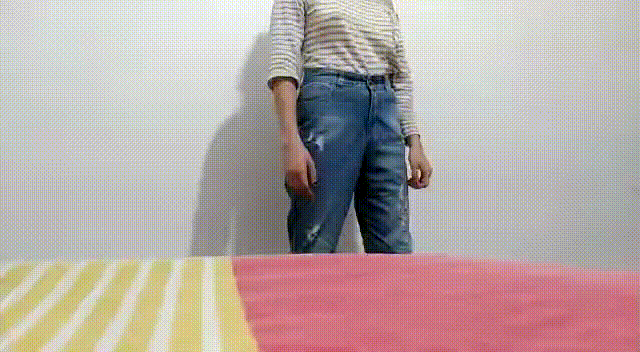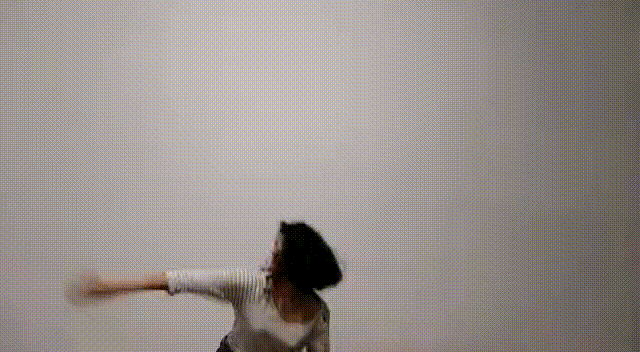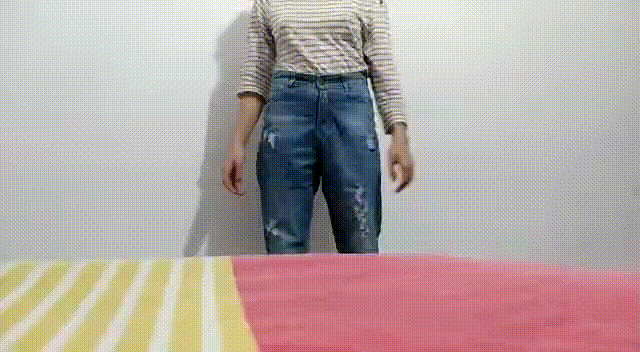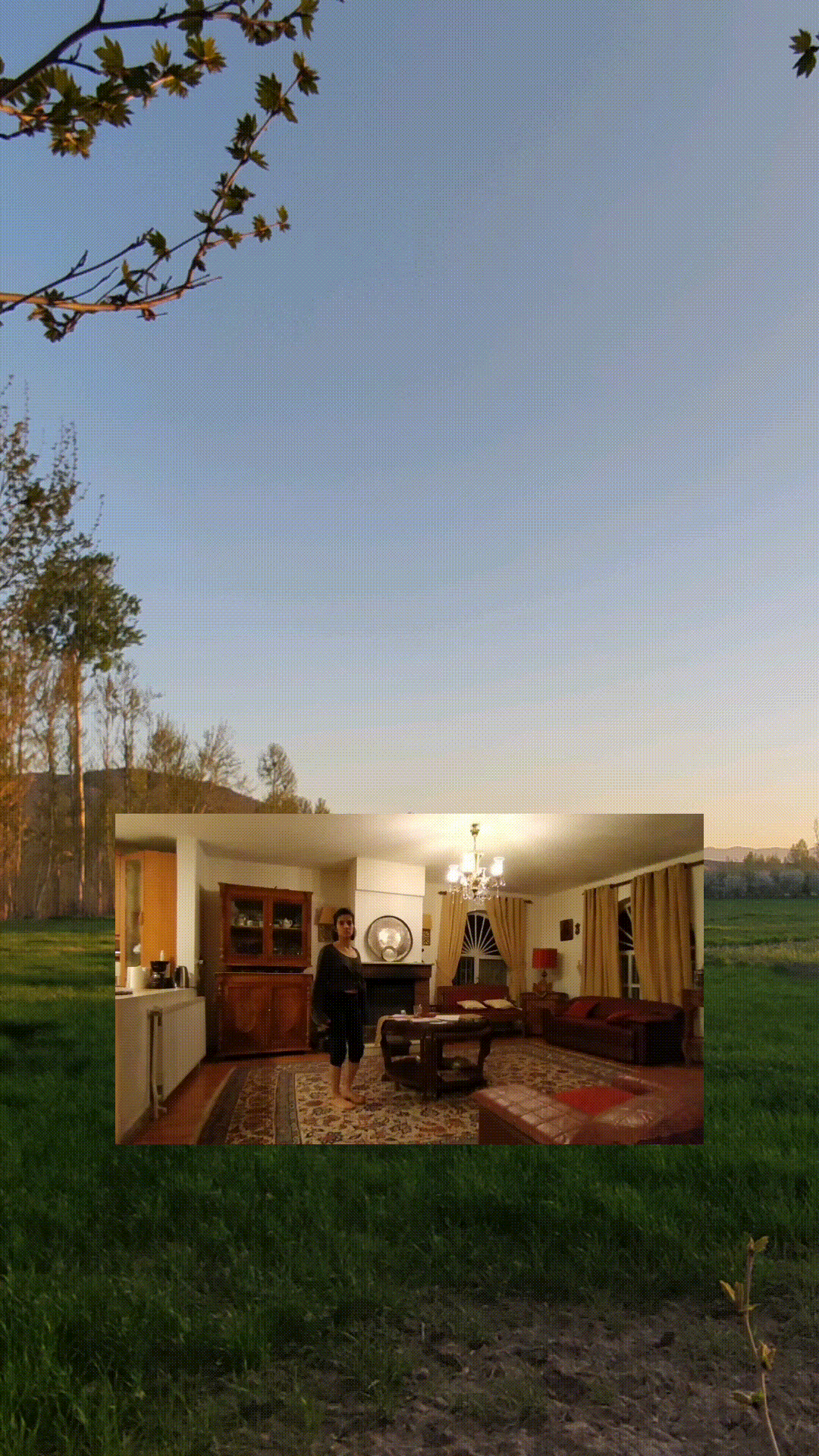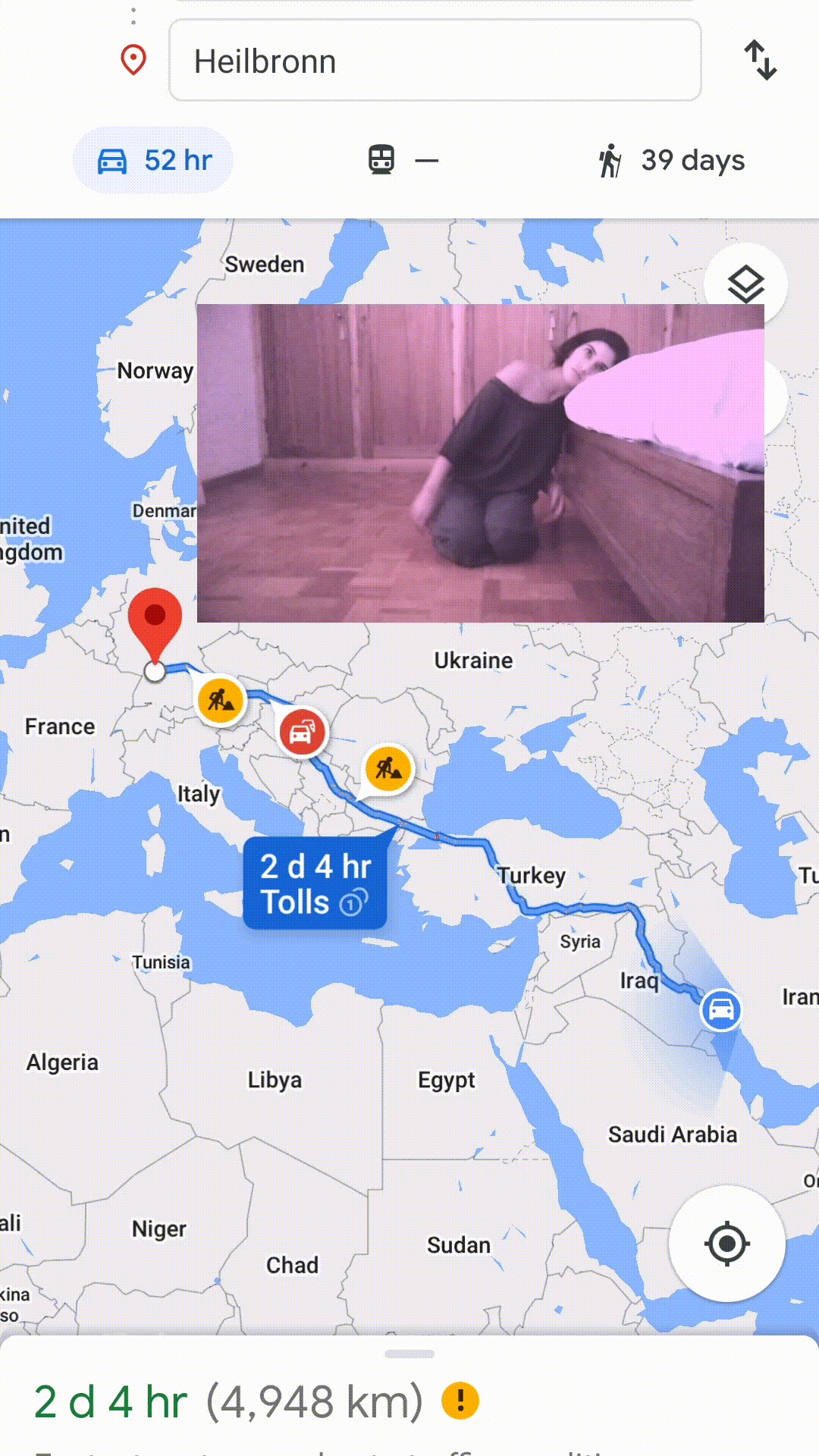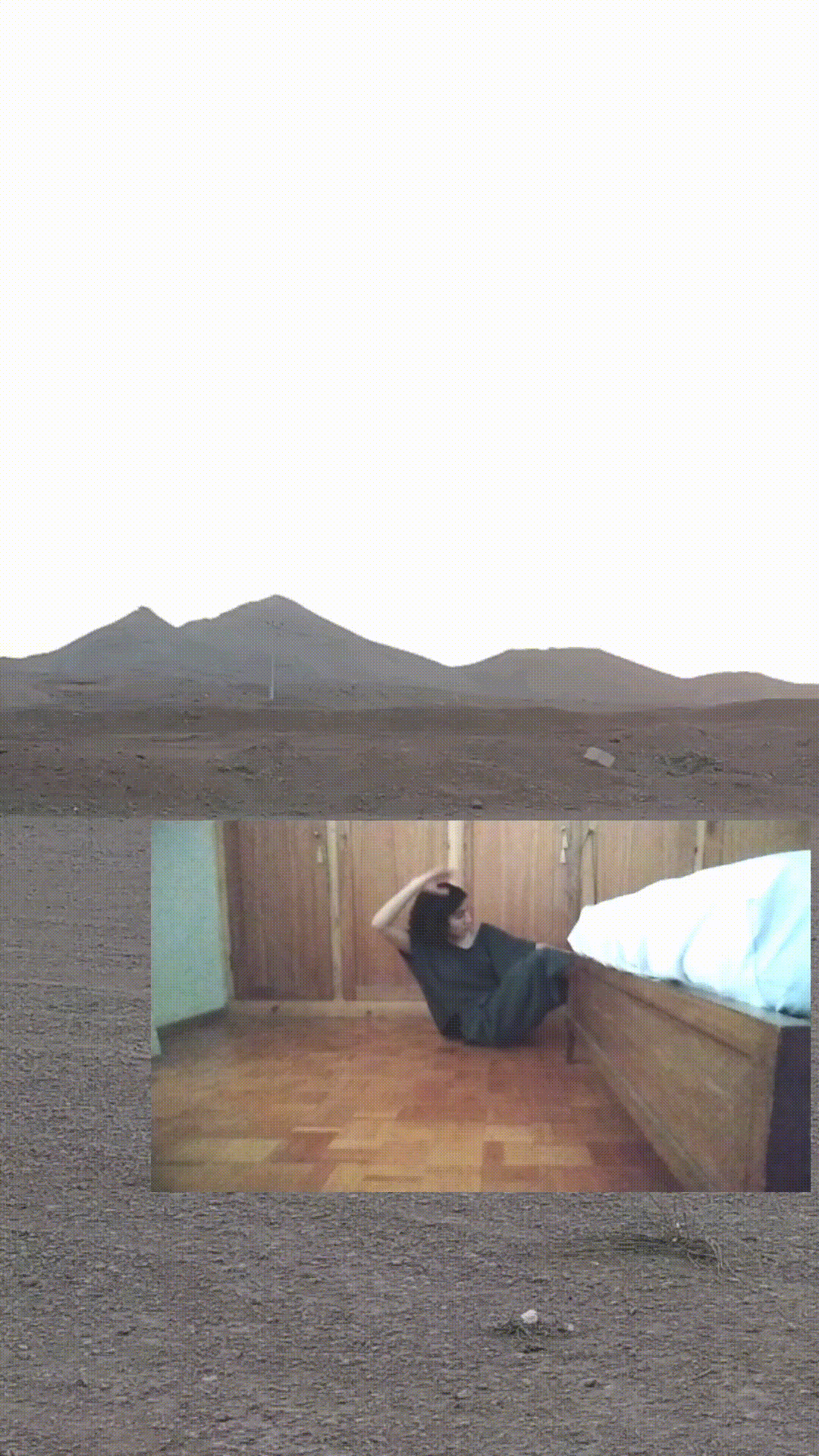 https://spreadingroots.hotglue.me/
RE-Connect _an ONLINE PERFORMANCE FESTIVAL based in Tehran, Iran, supports us in streaming our digital works.
www.reconnectfestival.com →